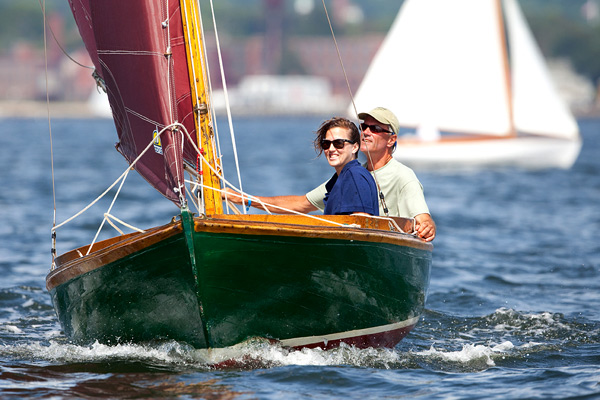 See 60 historic yachts, steam engines, photographs and more at the Herreshoff Museum. Museum open daily from 10a.m. to 5p.m. from April 28th to October 31st. Admission is $8 for adults, $7 for seniors, $2 for students. Children under 12 and members are free.
Visit The America's Cup Hall of Fame
The America's Cup Hall of Fame honors individuals who have made outstanding contributions to yachting's most distinguished competition.
The Hall of Fame was founded in 1992 as an arm of the Herreshoff Marine Museum by Halsey Herreshoff, a four-time America's Cup winner and grandson of legendary yacht designer Nathanael Herreshoff.
Nearly seventy legends of the Cup have been inducted into the Hall. Candidates eligible for consideration include members of the crew, designers, builders, syndicate leaders, supporters, chroniclers, and other individuals of merit. Each nominee is judged on the basis of outstanding ability, international recognition, character, performance, and contributions to the sport. The members of the Selection Committee are persons intimate with the history and traditions of America's Cup and committed to the integrity of the Hall of Fame.
The museum of the Hall of Fame is located on the grounds of the former Herreshoff Manufacturing Company of Bristol, Rhode Island, where yachts were built for eight consecutive America's Cup defenses between 1893 and 1934. Its collection include plaques honoring the inductees; half-hull models of challengers and defenders; artifacts including spars, steering wheels, and tank test model hulls; and special exhibits about the America's Cup.
Photos of Herreshoff Marine Museum