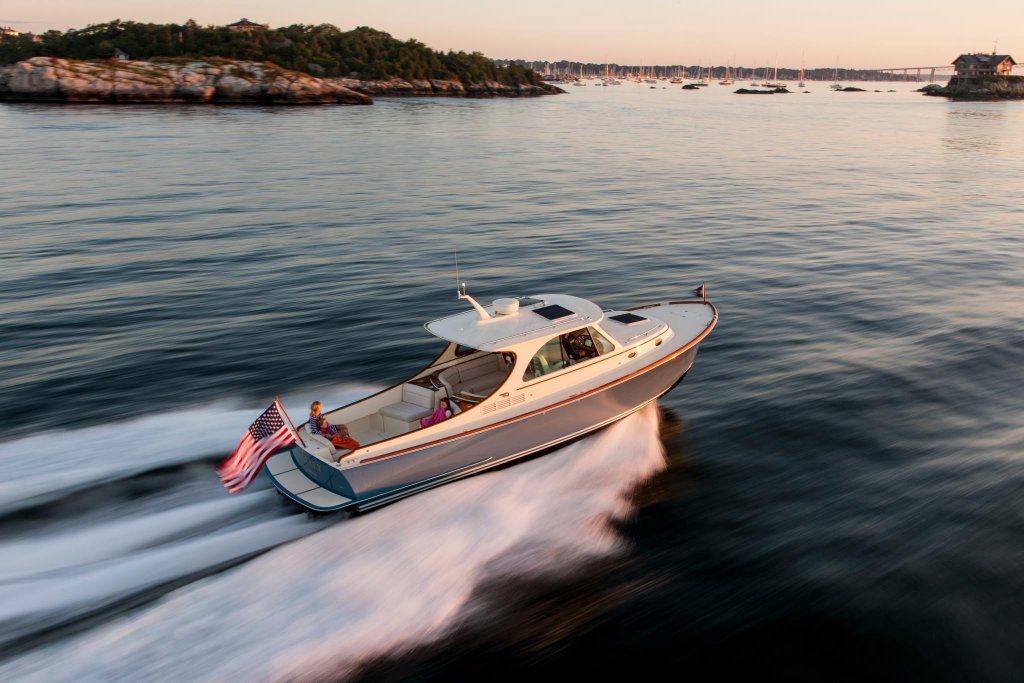 In 1928 Henry R. Hinckley of Southwest Harbor, Maine, began building wooden workboats designed for the rigors of Down East fishing and cruising. During World War II, Hinckley built more than 500 picket boats and yawls for U.S. forces. Postwar, Hinckley became America's leading producer of wooden sailboats.
The company pioneered the use of fiberglass hulls in the mid-1950s and launched its first Bermuda 40 yacht in 1960. The 1970s and 1980s brought the line of Hinckley and Sou'wester® sailboats. In the 1990s, Hinckley became the first American builder to convert entirely to Kevlar construction and the SCRIMP process, which produced stronger and lighter boats yet reduced environmental emissions by 98 percent.
Hinckley introduced the Picnic Boat in 1994. Although jet drives had been proven on military and fishing vessels, the Picnic Boat pioneered jet propulsion in a semi-custom luxury yacht.
The Picnic Boat inspired a family of speedy jet boats: the Talaria® line from 29 to 55 feet, and Picnic Boat EP with extended pilothouse. The T38R Convertible brought the first push-button convertible top in marine history.
The company is currently building numerous semi-custom sailboats up to 70 feet in addition to the new DS42 dayailer.
Photos of Hinckley Company