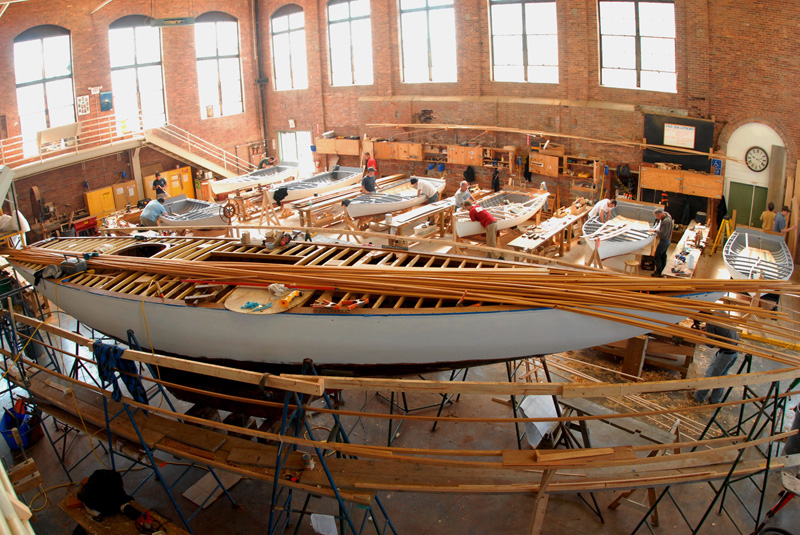 IYRS is a world-class experiential school with a core education model dedicated to teaching highly technical and deeply craft-oriented career skills. IYRS currently has three accredited schools: School of Boatbuilding & Restoration, School of Marine Systems, and School of Composites Technology. The skills acquired in these programs are transferrable to other industries and applications. With campuses in Newport and Bristol, RI, IYRS offers an extraordinarily attractive location to study.
The IYRS Mission
• To teach the skills, history, art, and science of making, building, maintaining, and restoring;
• To preserve the knowledge, heritage, craftsmanship and aesthetic genius inherent in these objects;
• To show that honest work, integrity and mastery of a craft are among life's great achievements.
Photos of International Yacht Restoration School (IYRS)