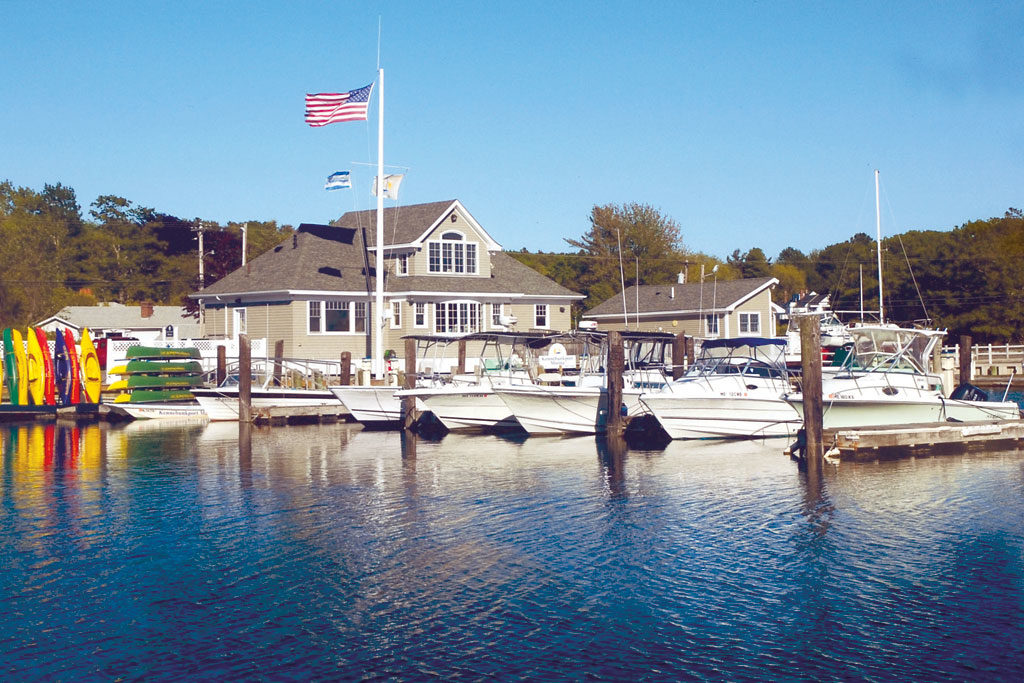 Kennebunkport Marina full service marina takes great pride in providing boaters of all ages with pristine, up-to-date facilities and personalized customer service. Kennebunkport Marina is open year round to provide quality care for your boat during all of Maine's seasons. Our knowledgeable staff and our master certified technician takes pride in the quality of our products and services. From heated inside winter storage, to major refits with a new Mercury or Yamaha engine, we stay busy all year long.
The Captain's Cottage at the Kennebunkport Marina is an ideal spot for a weekend getaway. This spectacular location provides breathtaking views of the Kennebunk River, plus it's only a short distance away from sandy beaches and the wonderful boutiques and restaurants of Dock Square.
The Kennebunkport Marina store offers a wide variety of boating and fishing accessories.. If you're an experienced fisherman and want to take your skills to the open waters, just ask about our power boat rental service.
Whether you visit for the day, night, or season, we think you'll find Kennebunkport Marina a friendly, relaxing, scenic spot to tie up.
Photos of Kennebunkport Marina