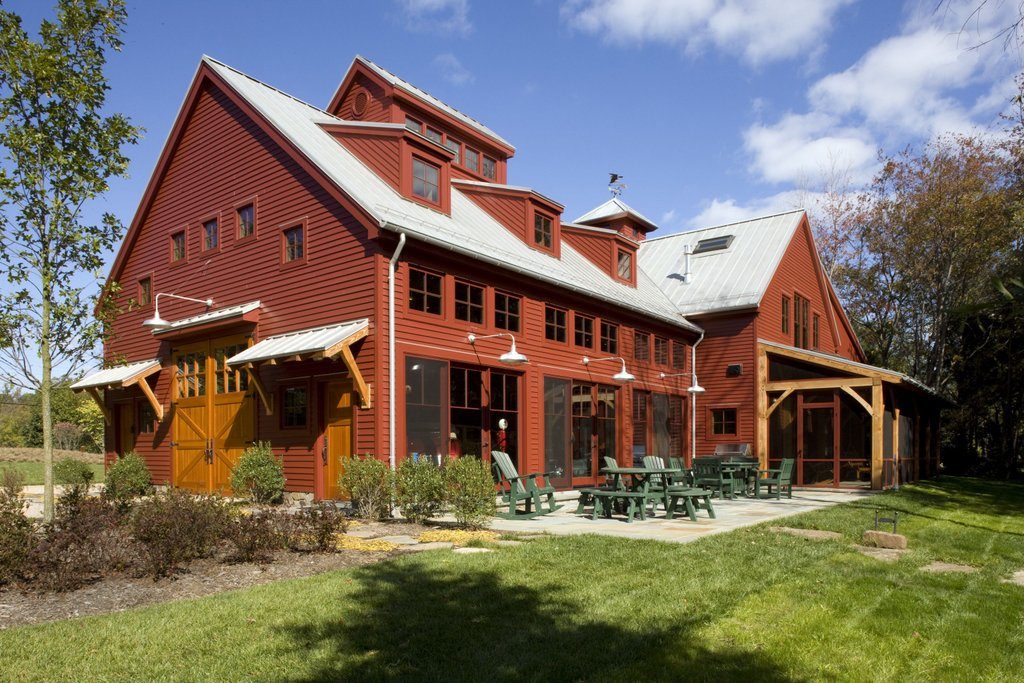 Maine Barn Company is a designer and builder of quality timber frame structures of all shapes and sizes. While earning a reputation for timeless designs, quality construction, and responsive service, our group of timber frame craftsmen specializes in barn structures with the purpose of retaining the architectural and cultural heritage of these simple and versatile buildings.
Maine Barn Company has designed a number of standard-size barn frames with versatility in mind. Solid and rugged, these barns are the essence of traditional timber framing, utilizing oak pegged mortise-and-tenon joinery.
Our company remains faithful and dedicated to the fine craftsmanship and use of traditional joinery that makes a timber frame structurally sound and aesthetically pleasing. With exacting quality, all of our frames are individually cut and handcrafted in our shop located on the rugged and beautiful mid-coast region of Edgecomb, Maine.
Maine Barn Company is an affiliate of the well-established timber frame company, Connolly & Co. Timber Frame Homes and Barns. Our experienced design group will work with your architect and designer, or you can take advantage of our in-house design services.
Photos of Maine Barn Company