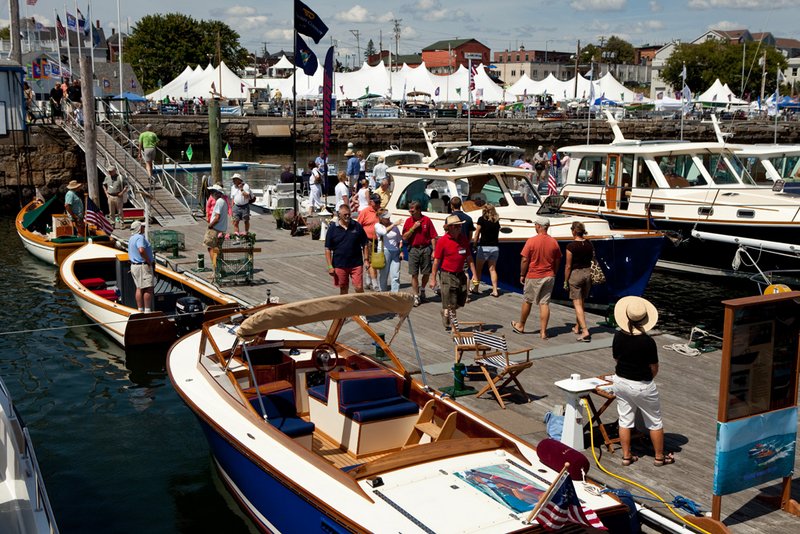 The Maine Boat & Home Show is Maine's only in-water boat and home show to feature the state's finest artists, architects, boatbuilders, craftsmen, designers, furniture makers, marine gear vendors, and musicians. The show celebrates innovation and quality of craftsmanship, and offers exhibits that explore sustainable energy sources and building practices.
The annual event provides a lens through which to consider the trademark qualities of Maine-built products—classic, timeless designs that are durable, practical, and beautiful—as well as the guiding principles of resourcefulness and ingenuity that have made Maine craftspeople leaders in forward-thinking innovation.
The show started in 2003 and happens in early August each year at Rockland, Maine's, Harbor Park.
Admission: $15/adult, kids under 12 get in free. Gates open at 10 a.m. daily. Located at Harbor and Buoy parks in Rockland, Maine.
No pets allowed. (Only pre-qualified entrants into the light-hearted World Championship Boatyard Dog® Trials are allowed on the show grounds, Sunday morning only.)
The Maine Boat & Home Show is produced by Maine Boats, Homes & Harbors magazine.
Photos of Maine Boat & Home Show