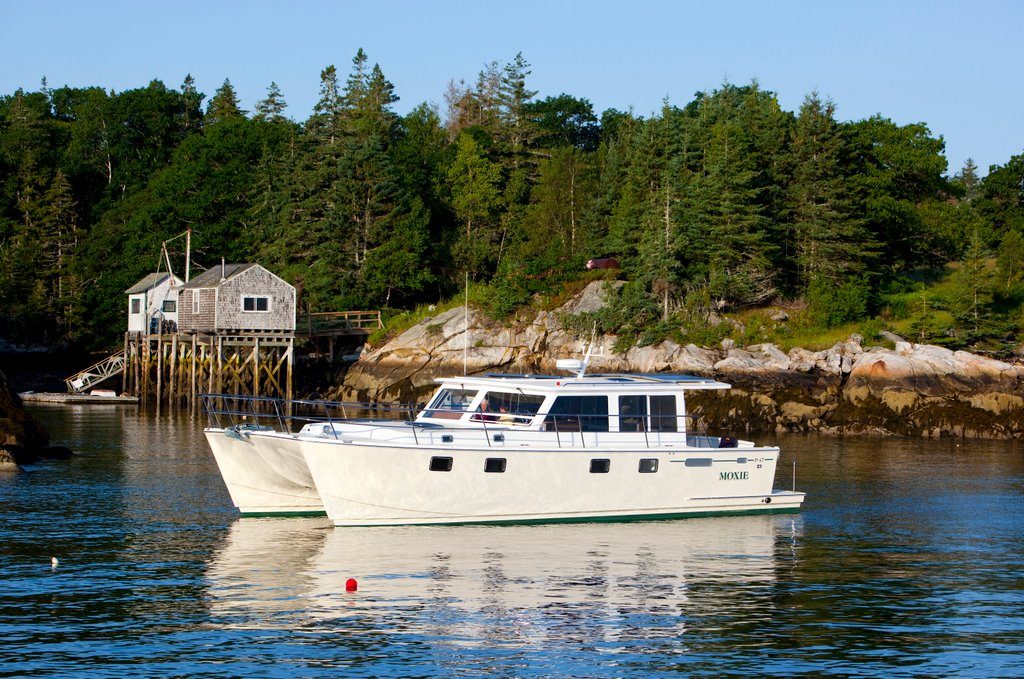 Maine Cat has been designing and building a successful line of 22', 30' and 41' catamarans and the new P-47 over the last 17 years. Our craftsmen's pride and dedication to excellence is evident in every phase of the production process. Surveyors note the quality of our glasswork and mechanical installations as being performed to extremely high standards, a factor in our boats holding their value.
A displacement catamaran hull form offers stability and an absence of heeling with unparalleled comfort and safety. The beauty of a Maine Cat is the abundance of space, with 6' 6" of headroom. There is complete privacy with our standard double-cabin arrangement, which has separated sleeping quarters and heads in each hull. Our 360-degree visibility is a bonus and also a safety feature, especially when solo. The Maine Cat P-47 is the most fuel-efficient production power cat, offers a more comfortable ride, 3' draft, and protected propellers and rudders. Our reputation is one of building strong, well-engineered boats that are simple to maintain and fun to operate.
Why not bareboat charter one of our designs in the Bahamas and experience first hand a better way to enjoy being out on the water?