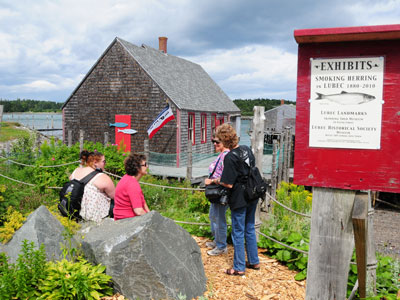 The Maine Community Foundation manages more than 1,300 funds established by individuals, families, businesses and nonprofits. Thanks to its donors, we award more than $16 million in grants and scholarships each year.

 The Maine Community Foundation offers donors flexibility in fulfilling their charitable goals. We provide permanent, professional management and investment of funds without the effort of administering a private foundation or estate trust. Giving options include donor-advised funds, which allow you to recommend grants, and scholarship funds, a great way to increase educational opportunities while honoring a family member, a favorite teacher or school.
Our expert staff can answer your questions about effective grantmaking, the type of fund that will most closely match your goals, and the assets you can use to start a fund. From youth programs to arts education, community agriculture to environmental protection, there are many nonprofits worthy of support. Let us help you connect caring with action by matching your passion with causes and communities you care about.
The Maine Community Foundation provides the expertise to help you identify and refine your giving. In doing so, your giving can be more effective, and you can take philanthropy to the next level—in your lifetime and beyond.
Photos of Maine Community Foundation