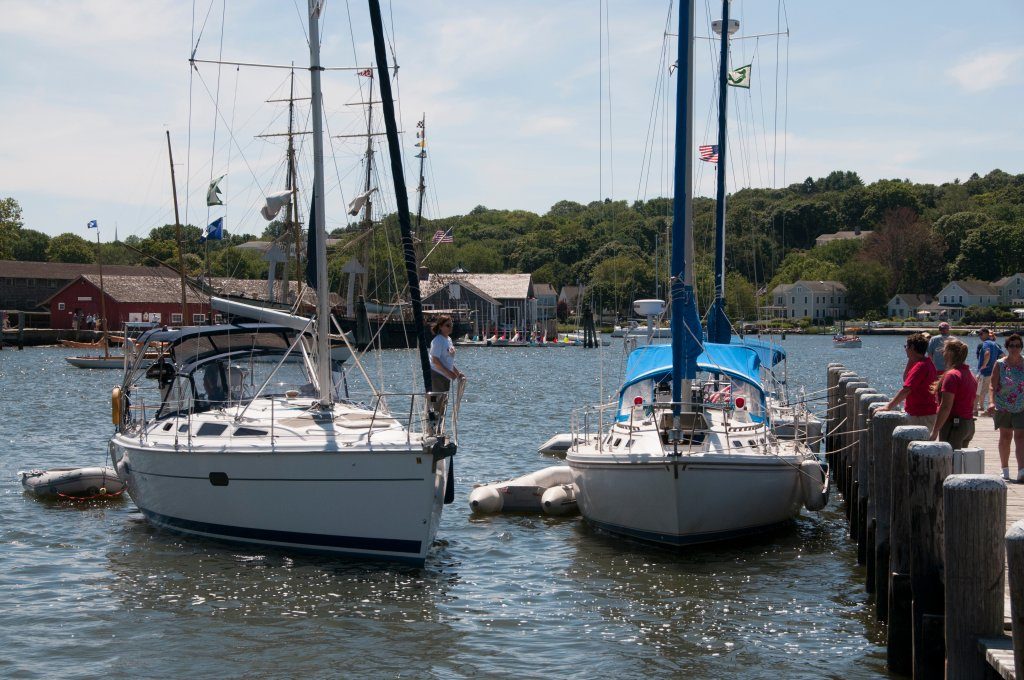 Mystic Seaport is an ideal destination, especially by boat. Located on the charming and historic Mystic River, we offer well-protected docks that are north of both bridges and just a short distance from Long Island Sound.
While docked at Mystic Seaport Marina, you and your guests arriving aboard will receive complimentary Museum admission. We invite you to stroll through our 19th-century seafaring village, climb aboard historic vessels, and explore exhibit halls. You'll also have the unique opportunity to enjoy the beauty of our grounds in the evening after visitors are gone for the day, an experience reported by many to be the most magical part of their stay.
Dockage also includes free wireless internet, power, water, laundry facilities, and additional amenities. Downtown Mystic, located just a short walk from Mystic Seaport, offers a variety of dining and shopping options.
We look forward to your visit and will do whatever possible to make your stay with us an enjoyable and memorable one.
Radio Contact: The Dock Office monitors radio channel 68
Use U.S. chart #13214 and pay strict attention to the buoys. The channel is narrow and twisting; shoals abound just outside the channel. The Mystic River Railroad Bridge opens on call, unless a train is expected. The Mystic River Bascule Bridge (Route 1) opens at 20 minutes before each hour from 7:40 a.m. until 6:40 p.m. and opens on call prior to 7:40 a.m. and after 6:40 p.m. Both bridges monitor radio channels 9 and 13.
Photos of Mystic Seaport Museum