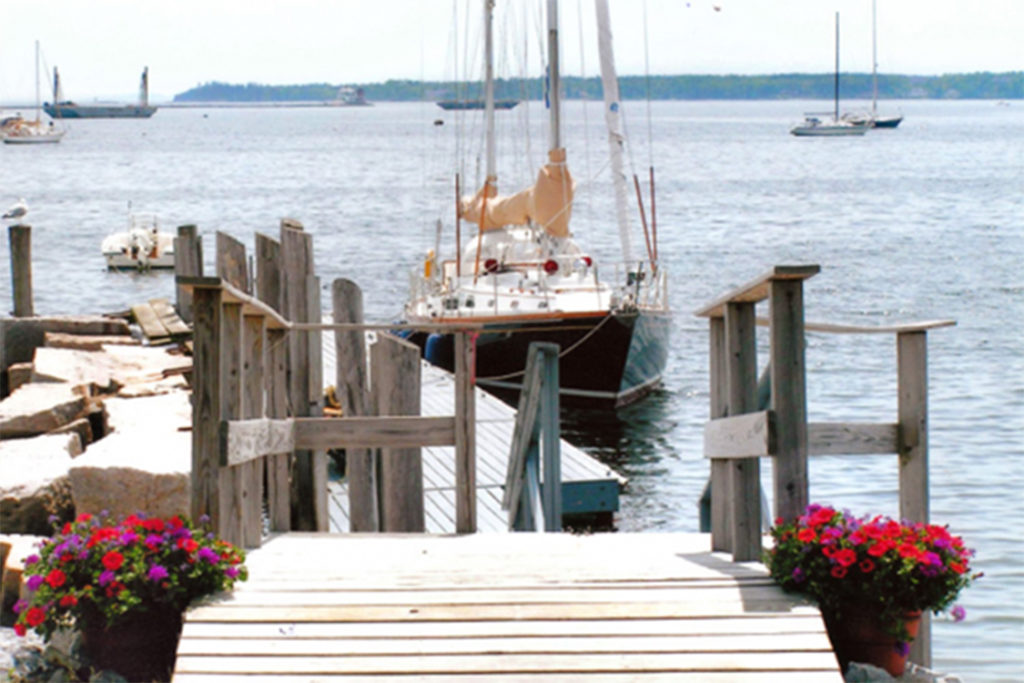 Ocean Pursuits is a full service boatyard located in Rockland Harbor. Services include: storage, hauling, restorations, rigging, electrical and mechanical upgrades, Awlgrip, painting, varnishing.
Established in 1987 by Bill Cowan, a USCG captain who, after sailing worldwide, brought his nautical skills and technical experiences home. He knows firsthand the importance of having a vessel properly constructed and maintained. The yard remains family owned and operated. With owners being the first to arrive and last to leave, they are committed to providing you with quality work, attention to details at affordable prices.
Our full-time, year-round crew is a complement of craftsmen and women, licensed and certified in all aspects of maintenance and repairs. Our location just north of the Rockland Breakwater provides a protective lee for our mooring field. Whether you rent a mooring for the season for access to the fabulous cruising waters of Penobscot Bay or pick up service mooring for a needed repair, Ocean Pursuits will keep you, "On Course and Up To Speed," with proper equipment installations and personal attention to details.
We invite you to stop in and visit us anytime.