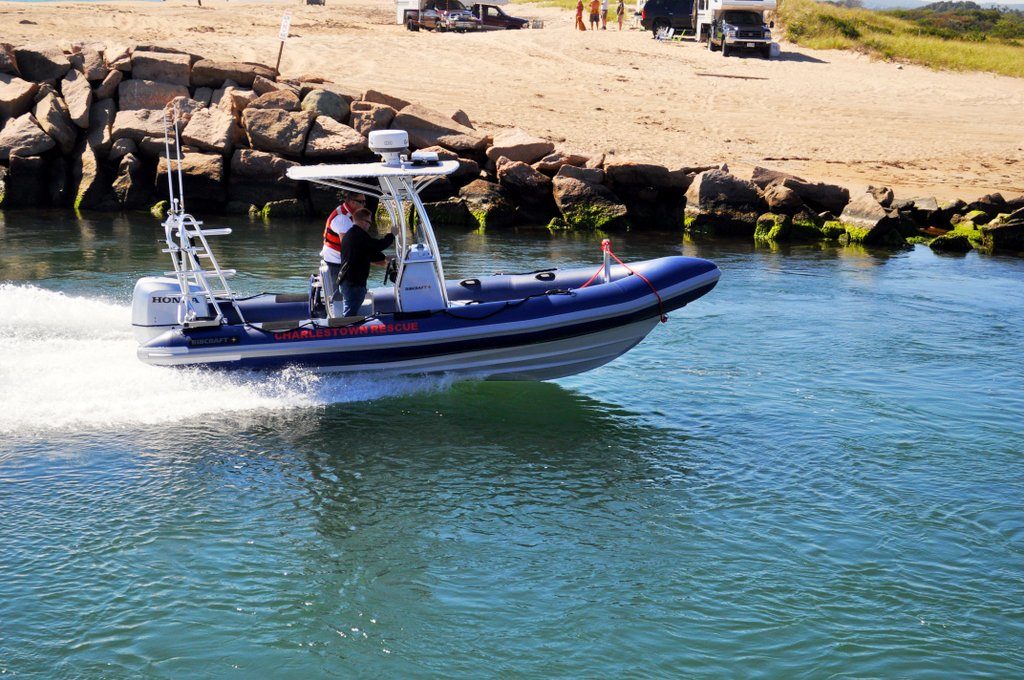 RIBCRAFT designs and builds safe, durable, performance oriented rigid inflatable boats (RIBs) and inflatables that fulfill the most demanding professional and recreational applications. A leading manufacturer of professional grade RIBs and inflatables for safety professionals, military agencies, yacht clubs, and recreational boaters throughout the world, RIBCRAFT offers vessels starting at 14' capable of fulfilling most any mission.
A RIBCRAFT RIB is not your average center console. Originally designed for safety professional and military agencies, a RIBCRAFT RIB is perfect for the adventurer in you. Built to the highest commercial standards regardless of the customer, a RIBCRAFT is a boat you can trust to keep you and your family safe.
With over twenty years experience, RIBCRAFT is dedicated to providing the highest quality RIBs and inflatables built in the United States. RIBCRAFT is proud to build their boats in the United States in historic Marblehead, Massachusetts – the birthplace of the American Navy. American Made with Pride.