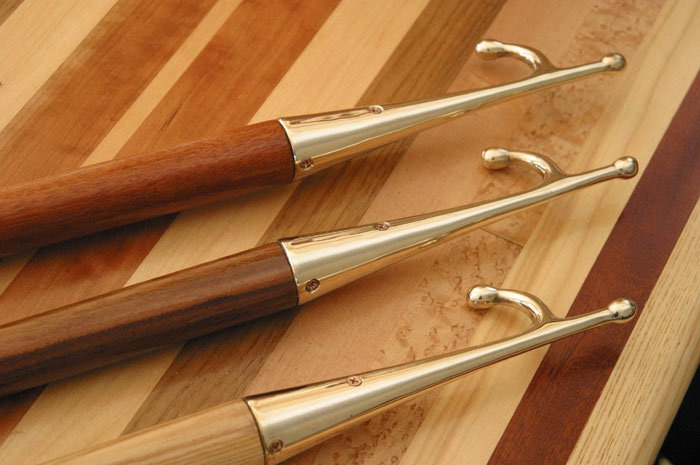 The Shaw & Tenney craftsmen have the knowledge and experience to assist you with all your rowing, paddling, and boating needs. We offer many styles of oars and paddles handcrafted from solid wood. Our paddles are available in a variety of models, including SUP and specialty paddles.
We offer custom engraving on all our products — in fact, many of our products never touch the water, and instead are awarded for recognition or displayed as art.
We make wooden masts, spars, and flagpoles up to 75' and are always available to discuss your project with you.
The Shaw & Tenney Whitehall is our design of the ideal rowing craft. Each boat is custom-built for her new owner.
We are proud to introduce our line of lifestyle products that reflect the craftsmanship you'd expect from us. Our enameled mugs, hats, and shirts are sure to look and feel at home wherever you reside. Through our collaboration with Duluth Pack, we offer a durable, versatile backpack for use on and off the water. Our handmade, heirloom-quality ash pack baskets are strikingly beautiful.
We are proud that all of our products are made in the USA — just the way they should be.