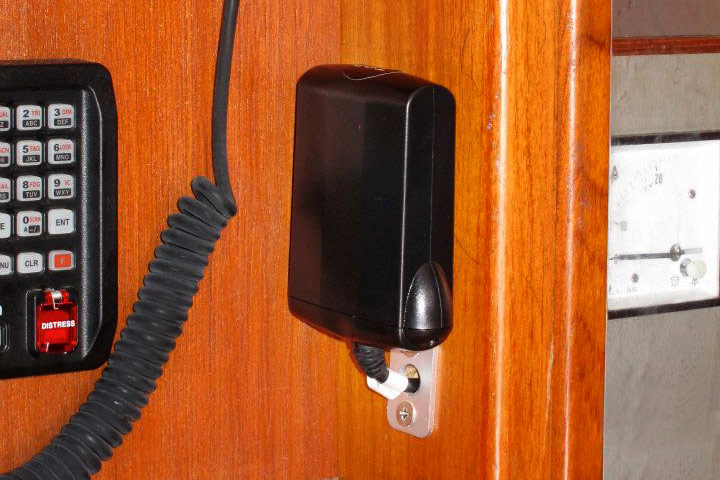 Every boater knows that small problems become big problems when no one is around. Siren Marine's products will allow you to protect your assets, track movements, and switch on/off accessories from up to four text-enabled cell phones. Designed and built by boaters for boaters, Siren Marine monitors are simply the best, most well thought-out monitors on the market.
Our founder, Captain Dan Harper spent over 20 years sailing the globe. In his travels, he discovered virtually every problem that boaters face and learned that small problems become big problems when no one is around. Since 2006 Dan has tirelessly developed, tested, and refined what is now Siren Marine. Our products allow you to monitor, track, and control your vessel no matter where you are, giving you unparalleled control of your boat beyond the harbor!
Monitor
All boaters worry about the big problems that can arise when no one is around, be it water intrusion, unauthorized entry, or power loss. With a Siren Marine unit installed on your boat, you can monitor the systems onboard from anywhere in the world. Breathe easy knowing that your vessel is still afloat, and your valuables protected.
Track
Boat theft is a crime that affects over 6,000 boaters each year in the US alone, and unfortunately only 40% of stolen vessels are ever recovered (National Insurance Crime Bureau, US Watercraft Theft and Recoveries, 2012). Being able to track your vessel minutes after it moves vastly improves the chances of recovery. With Siren Marine, you receive the course, speed, and the direction of your vessel moments after a theft, and can track its movements through Google Maps right from your phone.
Control
With two open outputs, you can control onboard accessories remotely through a simple text message or the iPhone app. Turn on or off the spreader lights, courtesy lights, a remote battery switch, HVAC, or a manual bilge pump, and have greater control of your vessel from anywhere.
Choose the Pixie or Sprite, plus additional accessories to give yourself the peace of mind that you deserve! Each model has three open accessory inputs (some accessories can be daisy chained together on the same input) that enable our customers to access and implement the wide range of features that we provide. Our products come with a standard one-year warranty.