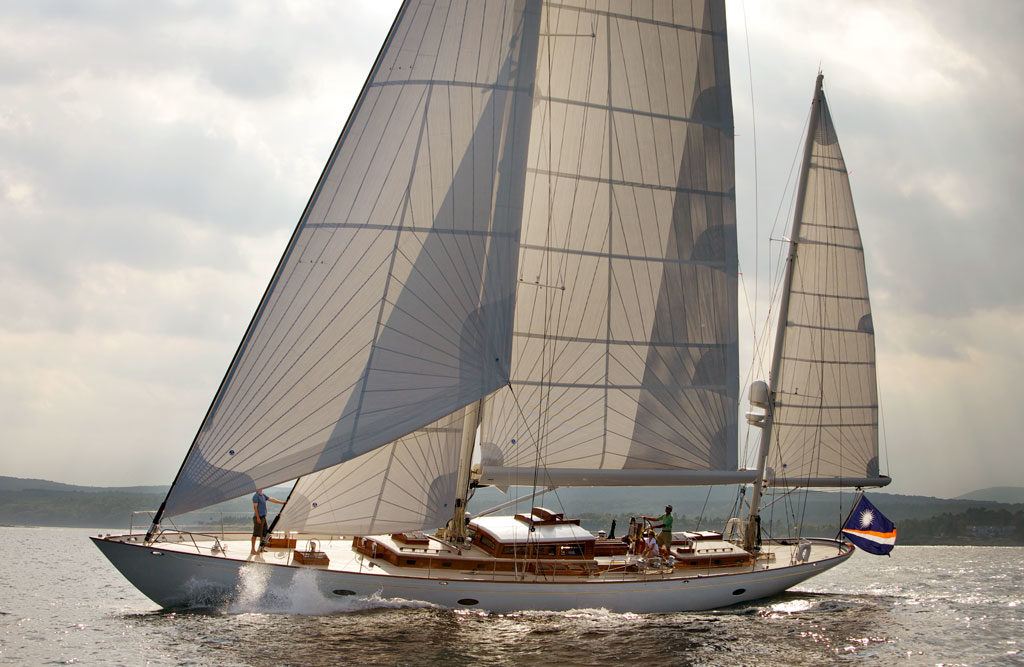 The Maine-based firm Stephens Waring Yacht Design has specialized in high-quality yachts of modern wood construction since its creation in 1960 by Joel White of Brooklin Boat Yard. In fact, the design house was arguably drawing spirit of tradition designs long before the genre had a name. By 2009, Stephens Waring Yacht Design evolved into an independent full-service design firm and today provides design, engineering and construction support services from its office in Belfast, Maine, to clients that range from individual yachtsmen to production builders.
Maine craftsmen
Bob Stephens teamed up with Paul Waring in the 90s and since then the design house has become an influential leader in the creation of high-end custom designs ranging from daysailers to large cruiser/racer-type sailing yachts, power yachts, and motor launches. Both Stephens and Waring have years of hands-on experience as first-rate craftsmen — skills that enable them to conceptualize and design workable details and construction solutions. This, combined with the practical experience gained from many miles of inshore and offshore sailing, means their yachts work.
Stephens Waring Yacht Design is committed to the style and proportion of both traditional and modern yachts and strives to combine beauty and grace with performance.
Photos of Stephens Waring Yacht Design