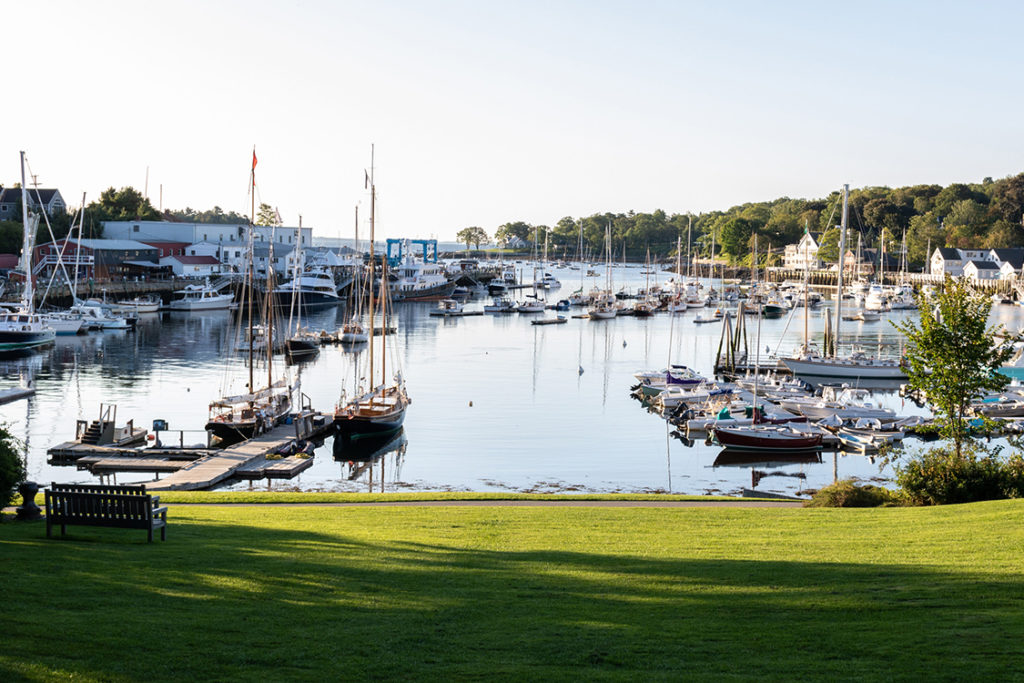 The Camden Opera House continues its tradition of bringing a renowned artist to perform during the Windjammer Festival with An Evening with Roger McGuinn. The Rock and Roll Hall of Famer will perform Saturday, Aug. 31, at 7:30 p.m. at the opera house, 29 Elm St./Route 1, a short stroll from the harbor.
Roger McGuinn was a founding member of the Byrds, playing his distinctive Rickenbacker 12-string guitar and singing lead on many of the Byrds' hits including "Turn, Turn, Turn" and "Mr. Tambourine Man." His Chicago folk roots led McGuinn to develop the influential "jingle-jangle" approach to playing the electric guitar; and his interest in free-jazz atonalities contributed to a sound, first heard on the Byrds' "Eight Mile High," that influenced psychedelic rock. Add country rock to his cred too, thanks to the Byrds' "Sweetheart of the Rodeo" album.
McGuinn has been present at some of the biggest moments of rock history, beginning in Greenwich Village during the folk boom, when his chiming 12-string guitar lines traded influences with the Beatles. The Byrds introduced a new audience to Dylan; McGuinn later joined Dylan's Rolling Thunder Revue. He contributed to (some say inspired) the classic film "Easy Rider"; and has influenced everyone from Tom Petty to REM. He is truly one of the giants of modern music.
No-fee tickets are $30 in advance, $35 day of show, at camdenoperahouse.com; by calling 236-3154; or at the Camden Town Office weekdays between 9 a.m. and 3 p.m.