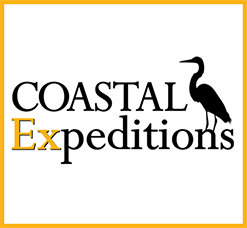 Every year, y'all have shown up to support this program, and we're asking you to do it again.
Cape Romain National Wildlife Refuge is the most significant nesting site for loggerhead sea turtles north of Cape Canaveral, Florida and we expect about 2,000 nests to be laid on beaches within the refuge this summer.
The Sea Turtle Program no longer has federal funding to pay the seasonal salaries of 2 wildlife technicians who run the program from May to October.
We're heading out to the south end of Bulls Island for special Beach Drops this summer to raise the $40,000 that is needed to run the 2021 program. Join us on this fun, family-friendly adventure to learn about the program and explore a sandy wilderness. Every bit of your ticket will go to the program!