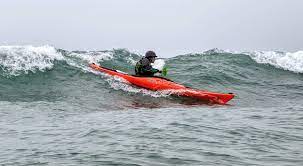 Come join members of the West Coast tribe for a celebration of kayak surfing! Surf specific kayaks, waveskis, whitewater kayaks and sea kayaks welcome. Bodega Bash is open to all levels. Bring your friends and family to share in the fun!
All events will be held at Dillon Beach. If conditions are not appropriate at Dillon Beach, an alternative break (Bolinas or Salmon Creek) may be selected for surfing; however, camping will remain at Lawson's Landing. The organizers plan to arrive Friday night and camp until Sunday.
Campsite Information and Reservations
Lawson's Landing Campground begins taking reservations 4 months out – reservations open in July! Most festivities will occur on Saturday and Sunday, but please feel free to come early and stay late. To reserve a site, visit the Lawson's Landing website.