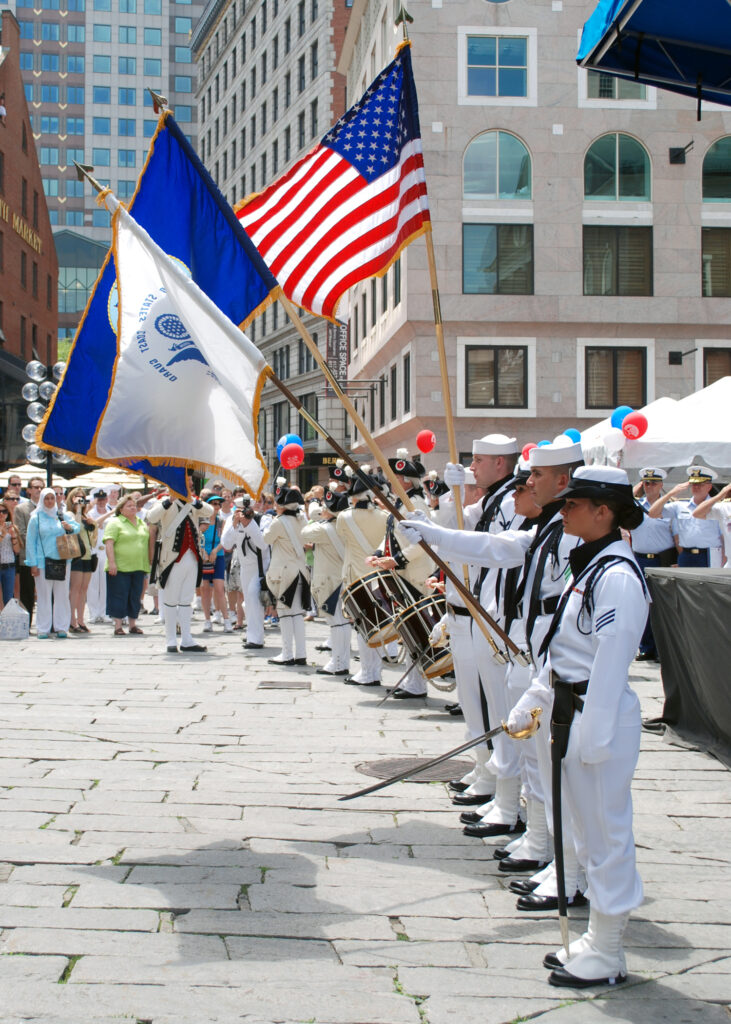 With hundreds of activities over Independence Day week at Boston's best landmarks, this family-friendly event is one of the country's largest Fourth of July festivals. Activities include historical reenactments, Freedom Trail walks, boat tours, live entertainment, and much more! See below for event highlights.
Live Music
Downtown Crossing will host a variety of musical acts that will be free and open to the public. Focusing on local groups that highlight Boston's vibrant music scene, talented artists will take the stage to provide live programming throughout the event.
The City of Boston's Official Independence Day Commemoration
Come to the flag raising ceremony on City Hall Plaza followed by a parade to the Granary Burial Ground, where wreaths are laid on the graves of patriots. The parade then continues to the Old State House.