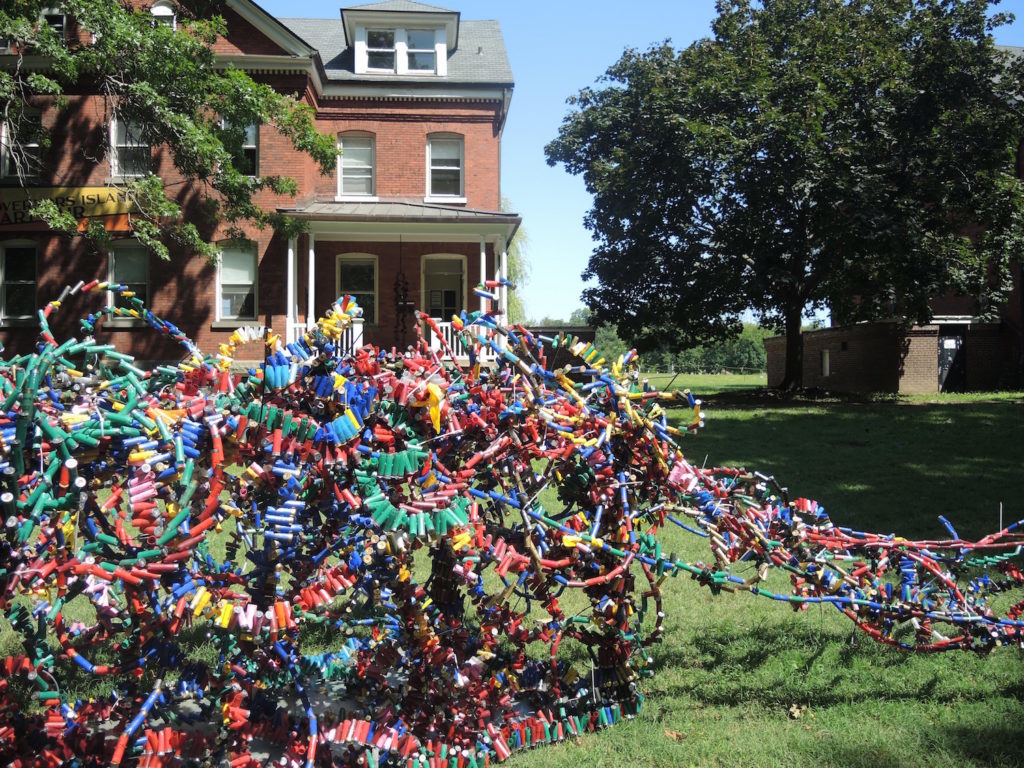 On Saturday, August 31, 2019, 4heads will open Portal: Governors Island (formerly known as Governors Island Art Fair), featuring a diverse range of artists from across the U.S. and abroad. Installations, which span the spectrum of artistic genre and media, will be presented across eight of the historic homes on Colonels Row, with each artist installing in an individual room or connective space. Now in its 12th year, Portal: GI heralds the start of the fall visual arts season in New York, with a spirited atmosphere that encourages conversation between artists and visitors and challenges the established fair paradigm as one exclusively for art connoisseurs. Portal: GI will be open every Saturday and Sunday through from August 31 to September 29, 2019.
Governors Island Art Fair (now called Portal: GI) was first launched in 2008, and was one of the very first major art events to take place on Governors Island. As interest in the Island as a cultural destination has grown, in particular over the last several years, 4heads has remained steadfast in maintaining its presence, continuing to provide working artists with a place to show new and recent work and to build their network of support – both among peers and the public.
Each year, Portal: GI presents the work of up to 100 artists, selected through an open call and jurying process. For the 2019 edition, as with previous iterations, each artist will be given a full room or exterior green space – free of charge – to create an immersive installation or solo exhibition, to present their distinct vision as they see fit.