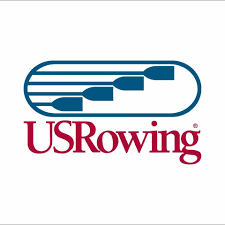 Welcome to The Row the Great Lakes Challenge with USRowing! This challenge allows you to record your miles either by using the ergometer or rowing in a single scull on the water, as you virtually row across the Great Lakes. Rowers can begin recording their mileage on Wednesday, July 15, and will have until December 1 to complete The Row the Great Lakes Challenge.
The Row the Great Lakes Challenge is open to all age categories and all levels of rowing.
Register for The Row the Great Lakes Challenges.
Once you complete the registration form, you'll be sent a link that you can use to log your progress and see how everyone else is progressing. As you log your miles, you'll also see your location on the route map. Feel free to adjust your settings to see where you stack up against everyone participating, or narrow it down to certain age categories, etc.
This event is strictly for your own personal use and a fun way to virtually row a water way you may never get to row in person. The Row the Great Lakes Challenge can be made as competitive or friendly as you would like. All recordings of mileage will be done by each individual participant. Enjoy!
If you have any questions, please email [email protected].
The event is powered by ReSport.