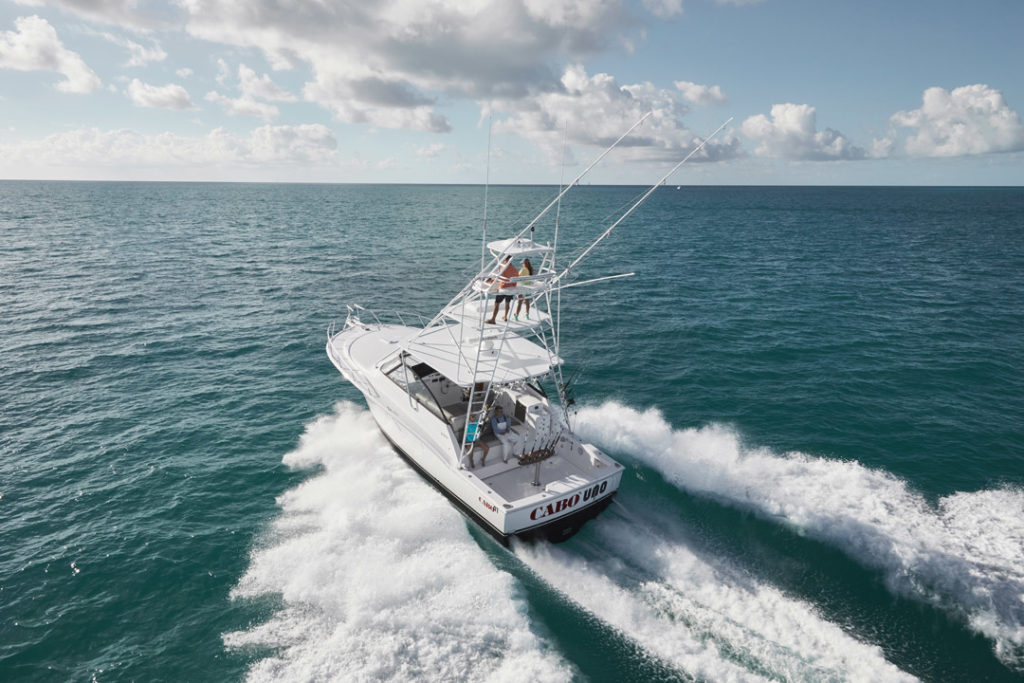 All-New CABO 41 Sportfishing Yacht Visits New England
CABO is back! For the first time in nearly six years, the creators of the prestigious CABO Sportfishing Yacht present an all-new version, the Cabo 41. Officially introduced in February, this beautifully designed, state-of-the-art watercraft is now touring the nation in grand style and will be available for showing and sea trials at Cape Yachts at South Wharf Yacht Yard Marina in Dartmouth, MA on July 3-12, 2019.
Spend a bit of your 4th of July weekend at the Cape Yachts Welcome Party and climb aboard the sleek and powerful CABO 41 Sportfishing Yacht for a closer look. While there, consider registering for a sea trial or joining one of several trips around Buzzard's Bay and New England aboard the CABO 41 to experience the style, handling and versatility of CABO's latest entry into the sport fishing market.
Since their introduction in 1995, CABO has been a top brand for quality and reliability among inboard off-shore, express-style fishing boats. Going further, faster, and staying longer comfortably in any conditions is the clear objective of the CABO design team. For the avid hard-core sportfishing devotee who also enjoys comfort and performance, the entry of the newly designed CABO 41 Sportfishing Yacht is excellent news.
Official Welcome Party at Cape Yachts, July 3, 2019
Seeing is believing. Be among the first to get up close and personal with the CABO 41 Sportfish Yacht. Cape Yachts in Dartmouth MA will be presenting this amazing watercraft with a kick off at their Welcome Party on July 3. Mark your calendar and stop by South Wharf Yacht Yard & Marina to find out why the CABO 41 Sportfish Yacht is attracting so much attention among sportfishing experts.
If you're interested in a sea trial of the CABO 41 during it's New England visit, please click here to register.