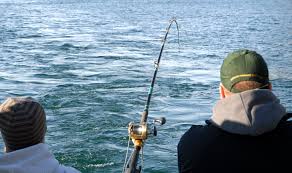 Help Veterans spend a day out on the water fishing, and having "an experience of a lifetime!" with the 2nd Annual Veterans Fishing Day Event! The Point Loma Rotary Club helps Veterans who live at the Veterans Village of San Diego Rehabilitation Center, spend a day fishing on the Daily Double Sportfishing boat.
Help to Support the Point Loma Rotary Club support our local Veterans!
For more details! Contact: Alan Brown: 208.755.3710
Questions about the event? Call the store at (619) 225-8844.