Arey's Pond Boat Yard Expands Its Services: Now Offers an Onsite Canvas Shop and Sail Loft
Posted by Areys Pond Boat Yard
Last Updated
South Orleans, MA – Arey's Pond Boat Yard, a fixture on Cape Cod for over 60 years, announced today that construction of their new building housing their Marine Canvas and Upholstery Shop and Sail Loft is complete.
"We are excited to offer boat and homeowners across Cape Cod, especially lower Cape Cod, a local resource for their canvas, upholstery and sail repair needs," says owner and President Tony Davis. "Our new shop allows us to provide boat owners with cushions, dodgers, enclosures, bimini tops, boat covers and sail repair, while also serving homeowners with indoor and outdoor furniture upholstery, awnings and furniture covers."
The expanded shop will be led by long time Arey's Pond Boat Yard employee, Geoff Cabral. Geoff began learning the craft of canvas fabrication and sail repair at the early age of 13 while at Ocean Sails on Bermuda. He is excited about working in the new shop and the advantages of being part of the boatyard. "Because the canvas shop is part of the boatyard we have the ability to stage boats in our large bay indoor storage space to reduce the impact of weather on marine canvas fabrication" says Geoff. "Also, our new boat customers can see their boat being constructed and specify their custom marine canvas and seating options all within the same boatyard." The shop has only been open and operating for a few weeks, but Geoff is already hard at work fulfilling orders for custom canvas work.
About Arey's Pond Boat Yard: Arey's Pond Boat Yard was established in 1954 and has been owned by Robin and Tony Davis for 26 years. Arey's Pond Boat Yard specializes in new boat construction and is a full service marine center. In addition to the new canvas shop and sail loft, Arey's Pond Boat Yard offers summer and winter boat storage, a paint and varnish shop, marine carpentry, sailboat rigging, gas and electric outboard service and sales, and a small retail store. Seasonally, Arey's Pond Boat Yard offers a sailing school, providing private and weekly group lessons, as well as sailboat, kayak and paddleboard rentals.
Contact:
Paul DiBara
General Manager
Arey's Pond Boat Yard
(508) 255-0994
[email protected]
http://areyspondboatyard.com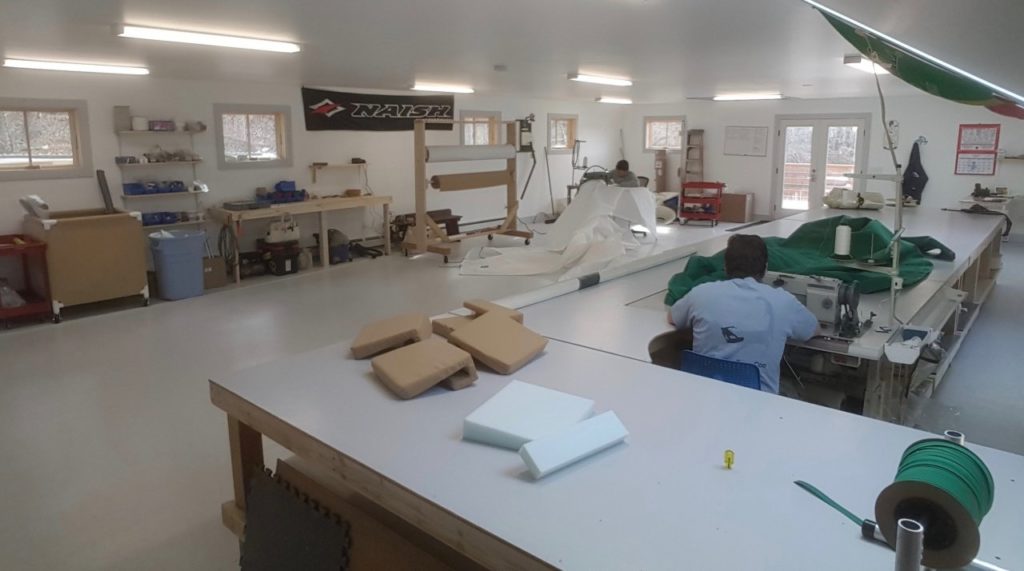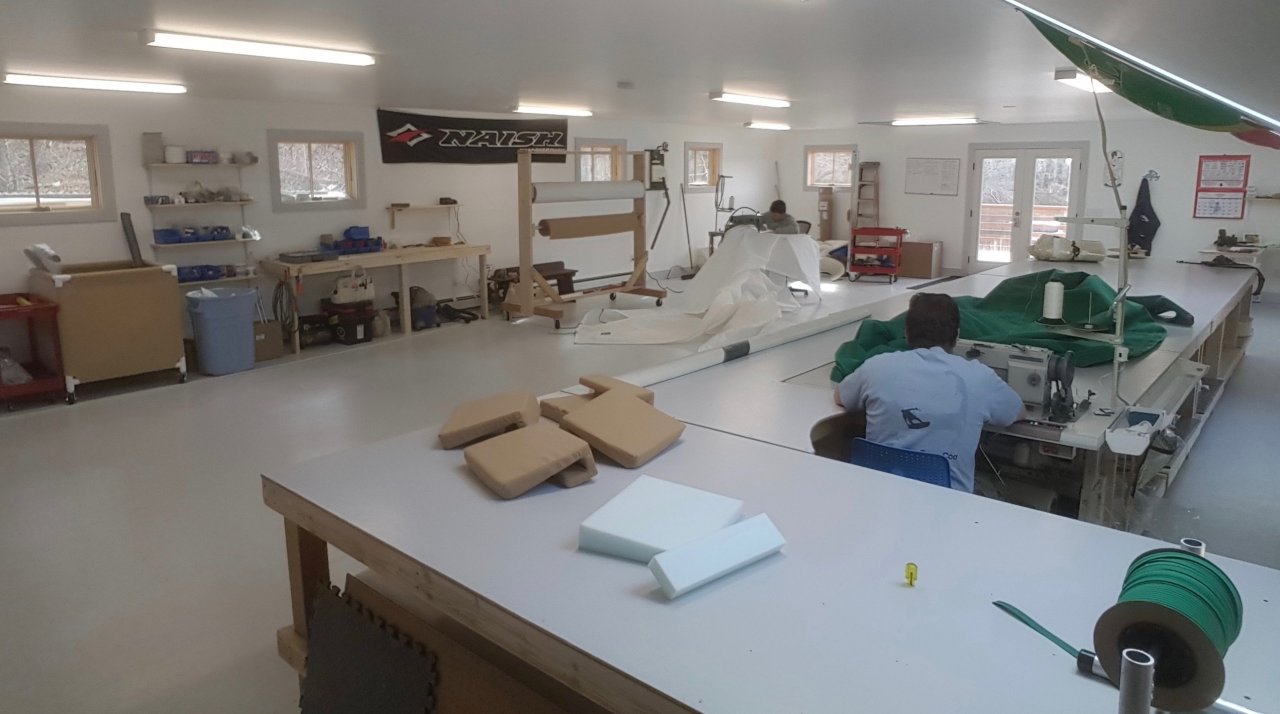 Photos of Arey's Pond Boat Yard Expands Its Services: Now Offers an Onsite Canvas Shop and Sail Loft