Top 3 beach communities in South Walton Beach, Florida
Posted by US Harbors
Last Updated
On the Emerald Coast of Florida in the northern Panhandle lies a beautiful place called South Walton Beach. (nearest Harbor: Destin, FL)
It's a beautiful coastline lined with primarily single-family homes and low-rise condominiums (under 50 feet tall). The sand along the beaches of South Walton is fluffy white and at times can almost look like snow. The name of the region, Emerald Coast, comes from the color of the Gulf of Mexico waters. The emerald colored waters off the beaches mimic those often found in the Caribbean and Bahamas. Not something most people think of in the northern panhandle of Florida. The lack of significant airport hubs in the area limits the amount of national tourist traffic. The majority of vacationers to this area come from a 10-hour driving radius and is supplemented by those flying in from other regions. The following are the top 3 beach communities in South Walton Beach Florida.

Seaside

One of the most iconic names in the northern Florida Panhandle is Seaside. The Jim Carrey movie, the Truman show, initially publicized this plan beach community in South Walton Beach. Seaside is also known for being the "perfect" town. Most of the homes are painted with pastel colors and have white picket fences around them. Well over 90% of the households are vacation rental properties. Seaside community on 30a that allows visitors to park their cars once they arrive and get around by bike and foot for the most part after that. Activities include high-end shopping, great restaurants, concerts and shows in the amphitheater and of course beautiful sunsets at the beach.

Grayton Beach

There are two main sections of Grayton Beach. There are the Grayton Beach State Park and the residential area of Grayton Beach that lie in between it. Having a motto that states "nice dogs, strange people," prepares you for this eclectic beach town. Somewhat of a sleepy old-style Florida beach town, Grayton Beach has a lot to offer in a rather small geographic area. One of the regions rare coastal dune lakes, Eastern Lake, is on the border between the state park and residential space. Grayton Beach has one road leading into the community. One of the most popular South Walton Beach restaurants is home to Grayton Beach, The Red Bar. One of the unique characteristics of this town is that there is a small group of local charter fishermen that run fishing trips right off the beach. They launch their boats into the Gulf of Mexico right off the soft beach sand with trucks capable of doing so without getting stuck. You can be reeling in your first red snapper or grouper 5 minutes after boarding the boat. Other activities include standup paddle boarding and catamaran sailing.

Rosemary Beach

South Walton Beach is home to one of the most exclusive and high-end luxury communities in Florida, Rosemary Beach. With some home prices fetching over $1700 per square foot, Rosemary Beach is not for those looking for a bargain. Although tourist season is mainly from Memorial Day to Labor Day, Rosemary Beach seems to stay fairly busy throughout the year. Although a small town in size, Rosemary Beach reaches tourists throughout the world. They also have events and festivals year-round. The beach and Gulf of Mexico and Rosemary Beach are 2nd to none. It could easily be stated that it is one of the most beautiful beaches in the country. With private beach service including beach chairs and umbrellas, those traveling to this exclusive community plan on being pampered.

In conclusion, South Walton Beach Florida is made up of 16 different beach communities. Although we have listed the above as the top 3, there is plenty more exploring to do in person. One of the most popular areas of South Walton Beach is Scenic Hwy 30a. While driving down this slow-paced scenic corridor, you can ride through 12 of the 16 communities. Another fun activity that you will see 30a's locals and tourists doing is biking, running and skateboarding down the 30a bike path. This path is a wide paved road running parallel to 30a for 18.6 miles. There are plenty of places to stop off to eat, shop, and sightsee along the way. For those that do desire to make the entire trek along the path, there are a few electric bicycle rentals in the area. You will enjoy the natural beauty of this area including massive dunes and the coastal dune lakes. No matter which community you decide to visit in South Walton Beach you will be promised fun and beauty like no other.

Danny "Wheels" Margagliano is a Realtor and guest blogger. He lives and works along the beautiful beaches of 30a and South Walton Beach in Northwest Florida. Feel free to visit him at https://destinpropertyexpert.com to see some of the superb second home, vacation rental properties, and investment opportunities in that area.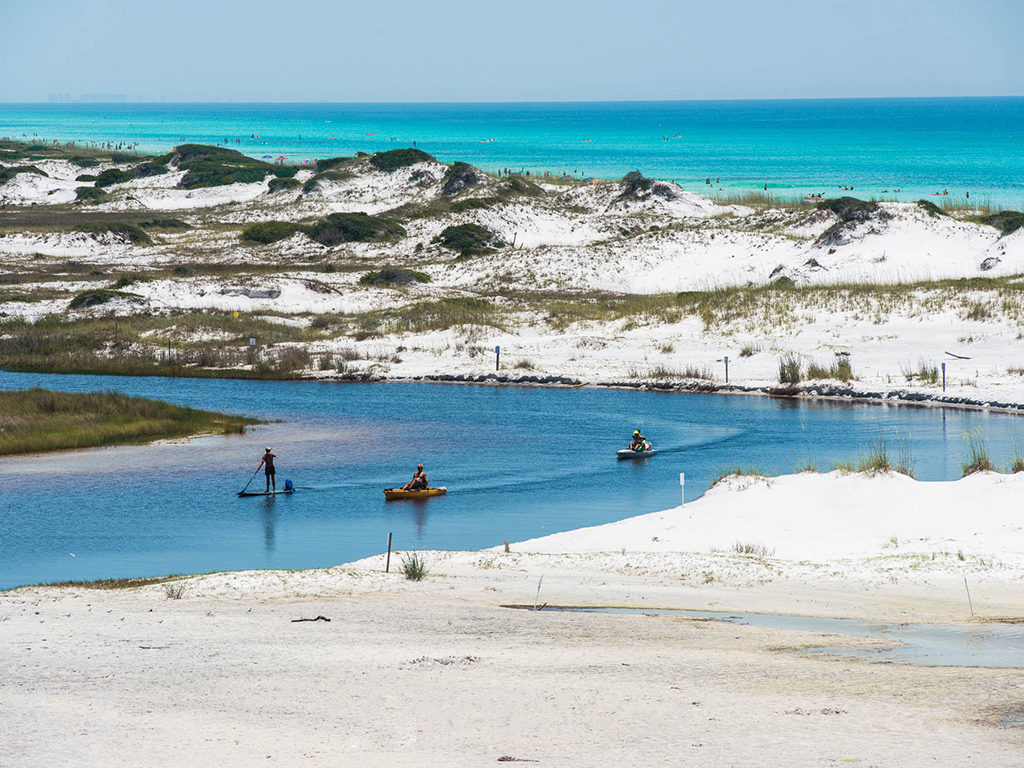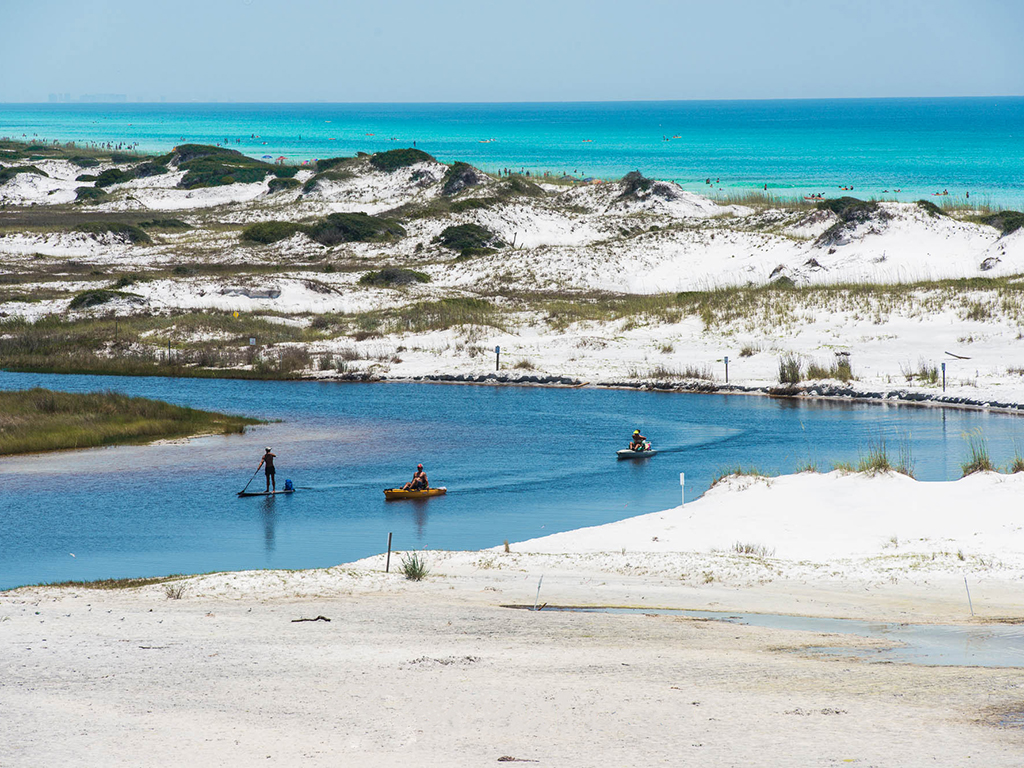 Photos of Top 3 beach communities in South Walton Beach, Florida