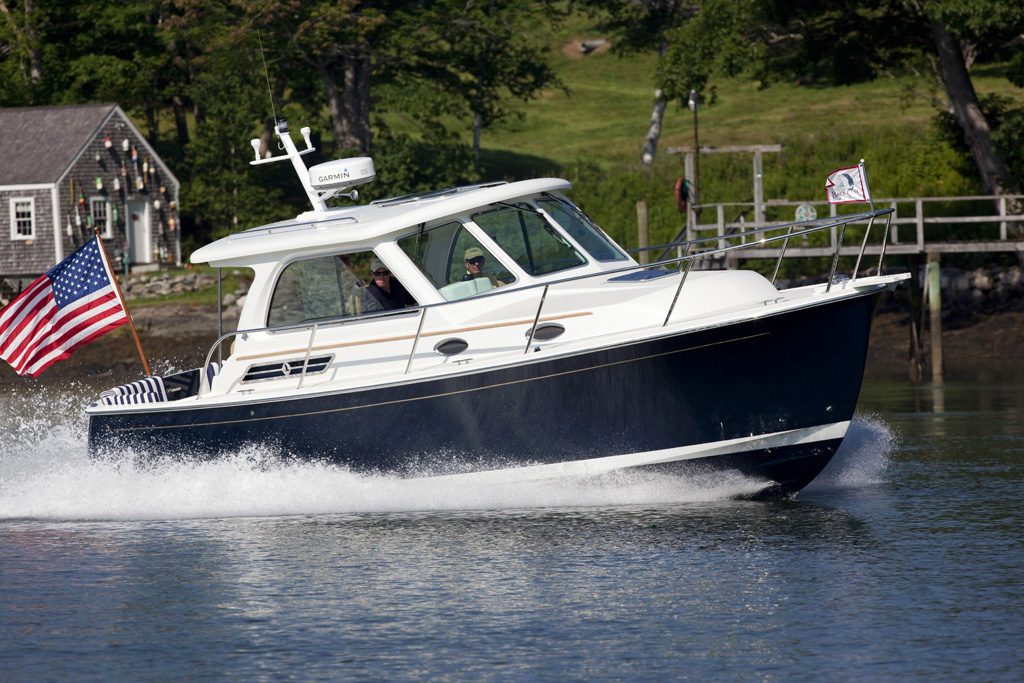 From the spoon-shaped bow to her gently sloped transom, the design elements of Back Cove Yachts speak to a Maine lobsterboat heritage. Yet below the surface are modern vee-hulls, just waiting for an owner to push the throttle forward and jump up onto plane. Please visit our boat reviews and virtual tours on our web site for more information on these elegant and traditional beauties.
Practical and beautiful, Back Cove Yachts are a delight to drive and a joy to behold. With ample room in the cockpits, simple and well-thought-out systems and comfortable amenities below, they will give owners years of pleasure and immense pride of ownership at a cost considerably lower than that of most other boats of this type. These Back Cove hardtop express designs will suit every boater's needs and are available in lengths from 30 to 37 feet.
Back Cove Yachts are built by 100 of Maine's finest boatbuilders in a modern 240,000 square foot facility in Rockland, Maine. They are extremely proud of their craft and they have the passion to build the finest, trouble-free yachts possible.
Photos of Back Cove Yachts