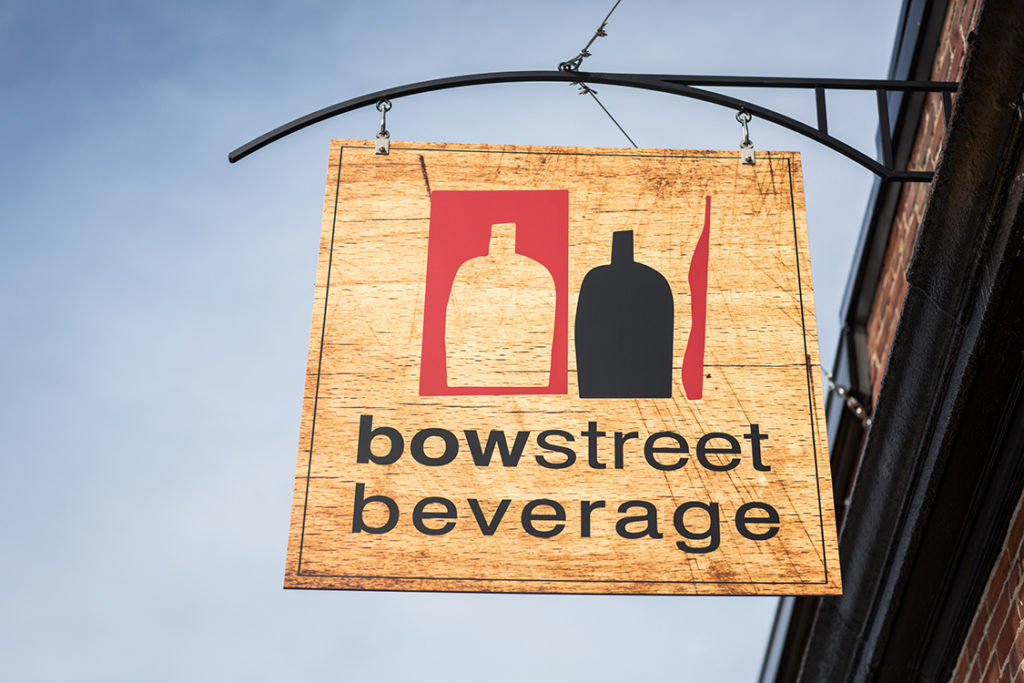 World class wines, craft beers from near and far, & leading spirits brands. Maine's best selection and expertise on staff. Delivery available.
Bow Street Beverage is Maine's bright, new full-service store specializing in world-class wines, craft beers & leading spirits brands from Maine and beyond, all with superior expertise, selection, price and presentation. Combine that with responsible industry and community support, and you get the beverage store Portland deserves.
Among our team of experts, we have a culinary arts specialist and a cicerone (beer whiz) on staff to advise about local trends, food pairings, organic, kosher, value driven or special occasion selections.
Looking for a good beer? Starting with local favs like Austin Street, Battery Steele, Bissell Brothers, Foundation, Mast Landing and all the rest, we make it our mission to carry every beer, every style, from Maine and the rest of the beer world.
In the wine aisles, we're curating Maine's most extensive and eclectic wine selection. From everyday table wines to rare and unusual releases, we can help you find the perfect bottle for any occasion.
And, of course, our liquor selection is beyond compare. If it's been fermented, distilled, aged in barrels or blended... if it's been imagined and it's available in Maine, it's in our store. Bow Street Beverage has every bottle you've heard of and vast territories of spirit brands from across the globe to try if you're an adventurer.
Photos of Bow Street Beverage