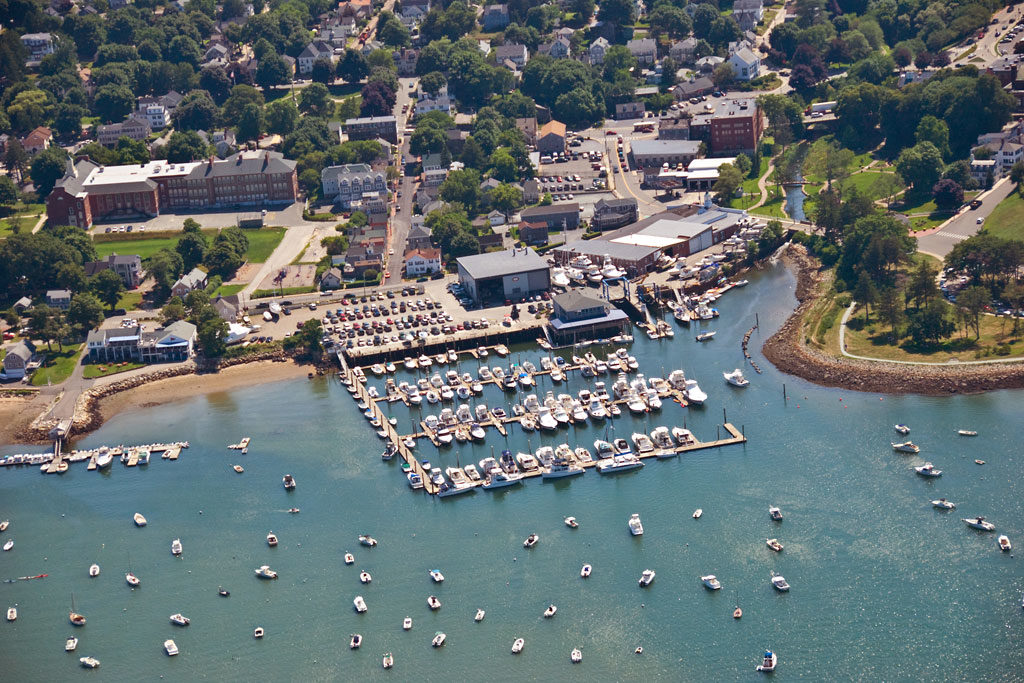 Plymouth, Massachusetts has been welcoming visitors by water since 1620, when the pilgrims first landed on Plymouth Rock! Since 1992, Brewer Plymouth Marine has been welcoming boaters 'dockside', while the pilgrims experienced arriving 'rockside'.
Brewer Plymouth Marine offers first-class amenities in a full-service marina, just a few feet from the floating replica of 'The Mayflower', moored where the pilgrims arrived almost four centuries ago.
Onsite, enjoy our waterfront restaurant or shop at our chandlery.
Brewer Plymouth Marine offers the only true full-service marina on Cape Cod Bay. Our highly skilled service team ensures that boats in our care are properly maintained, whether in the form of authorized engine, mechanical and systems repairs, fiberglass work, Awlgrip refinishing or rigging!
In addition to providing quality service work year 'round, the marina hosts over 1200 transient vessels each season. Whether you join us for just one night or for the entire year, your Brewer Plymouth Marine experience will be a positive one.
Photos of Brewer Plymouth Marine