Information about Plymouth, MA
The Pilgrims aboard the Mayflower recognized why Plymouth Harbor is such a special place, and in the nearly five centuries since then, a lot of other boaters have, too. In addition to the historical attractions that the town offers, nine public beaches offer visitors a spectacular opportunity to explore the natural wonders that this harbor includes.
Named after Plymouth, England where the Mayflower set sail for America, Plymouth, Massachusetts was the site of the colony founded in 1620 by the Mayflower Pilgrims, where New England was first established. Throughout the 19th century, the town thrived as a center of rope making, fishing, and shipping, and was home to the Plymouth Cordage Company, formerly the world's largest rope making company. It continues to be an active port, but today its major industry is tourism.
Plymouth makes up the entire western shore of Cape Cod Bay, and consists of several neighborhoods and geographical sections, including Plymouth Center, North, West and South Plymouth, Manomet, Cedarville, and Saquish Neck. Plymouth is located approximately 40 miles south of Boston, Massachusetts in a region known as the South Shore.
Of Plymouth's nine public beaches, Plymouth Beach is the largest. Plymouth Beach guards Plymouth Harbor and mostly consists of a three-mile long, ecologically significant barrier beach. Clark's Island, a small island in Plymouth Bay, is the only island in Plymouth. It is off the coast of Saquish Neck and has a handful of summer residences, but no year-round inhabitants.
See our weather radar, buoy data, marine forecast, and current weather for Plymouth, MA.
Helpful Resources for Plymouth, MA
Coastal News Updates See All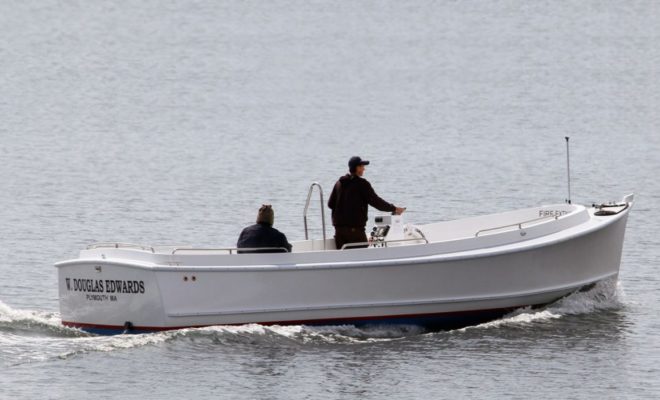 Atlantic Boat Company, of Brooklin, Maine, has completed the Plymouth Yacht Club's new DUFFY-26 Launch.… More