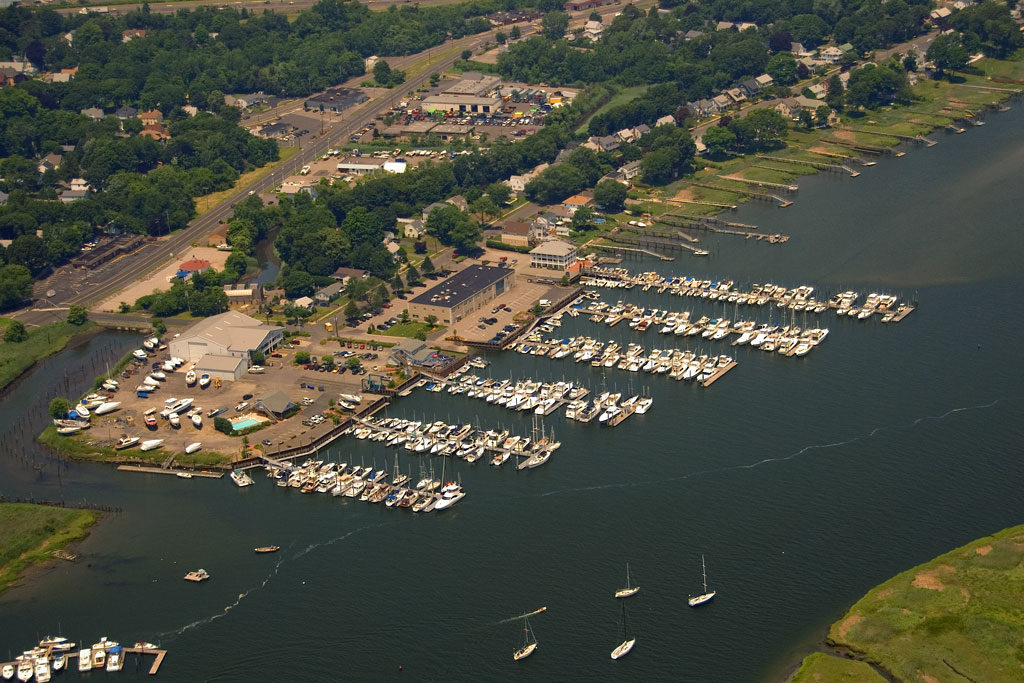 Brewer Stratford Marina is located where shipyard activity has been the theme since the 1700s. Today it remains an active boat yard and serves as homeport to a variety of recreational yachts. Located a mile and a half up the Housatonic River, Brewer Stratford Marina is completely sheltered from inclement weather. An ample channel winds its way to the marina, through a broad expanse of salt marsh grasses where boaters are treated to frequent wildlife sightings.
In addition to the beauty of this port, the convenience of the location has great appeal. Not only are several Western Long Island Sound cruising destinations within striking distance, but access by land is easily accessible by car, train or plane!
In the way of amenities, Brewer Stratford Marina offers gold star comforts and an onsite waterfront restaurant, along with complete marine service performed by highly skilled technicians.
Photos of Brewer Stratford Marina