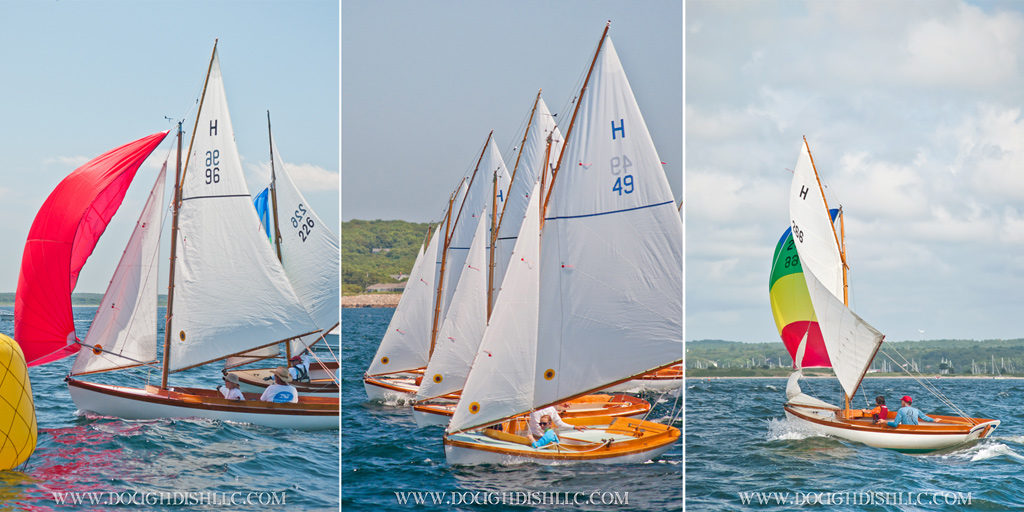 The Doughdish is a replication of Nathaniel Herreshoff's 12¬Ω. She is exceptionally seaworthy and capable in all kinds of weather with abundant space for a crew of four. She is lovely to single-hand and can be managed by children or grandmothers, yet still enjoyed by the most seasoned sailors. The hull is constructed with foam-cored fiberglass for superior strength and durability and finished in varnished teak.
The Herreshoff 12¬Ω was designed in 1914 for the Beverly Yacht Club as a safe and able sloop in which to teach young boys to sail. In the early 1970s Bill Harding created the Doughdish, a true and exacting replica of Nathaniel Herrehsoff's 12¬Ω, with the hopes of preserving the class for the next generation. Every effort has been made to replicate the original design and classic elegance of the 12¬Ω and, therefore, the Doughdish has been accepted into the H Class for competition.
In 2010, Steve Ballentine and daughter, Amy Ballentine Stevens, purchased the rights to produce the Doughdish and the Stuart Knockabout. Production moved to Ballentine's Boat Shop on Cape Cod and now 536 Doughdishes and 80 Stuart Knockabouts are sailing worldwide.