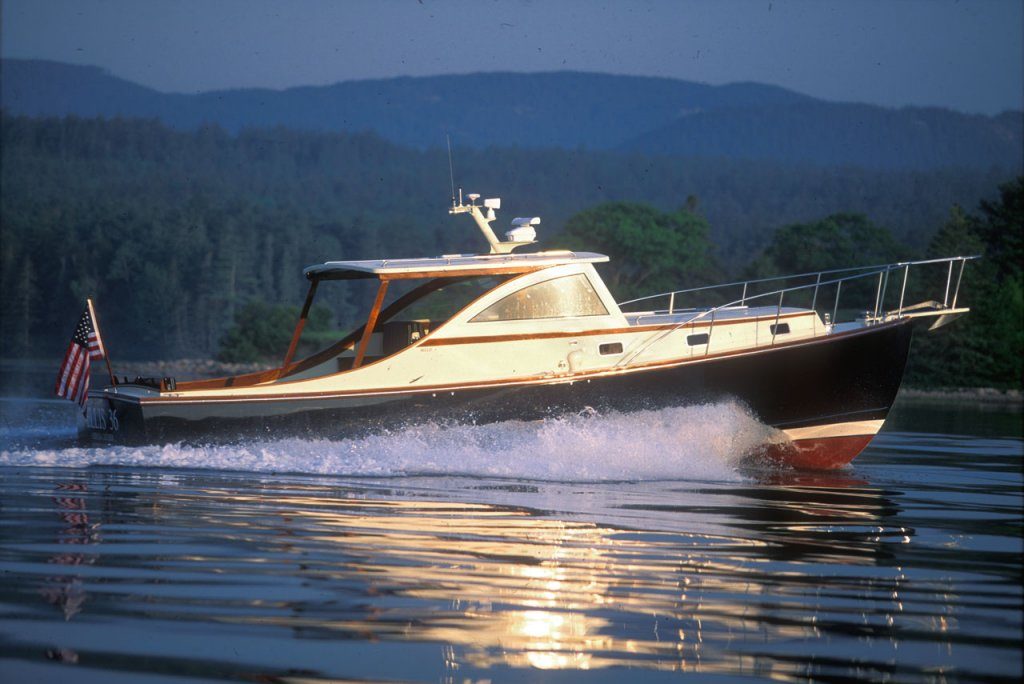 Before building custom boats, Ralph Ellis made a living - as many did during the early 1900s on the coast of Maine - fishing and captaining boats for summer residents. His life changed one night in 1945 during a game of pool with Raymond Bunker at Jim's Place, in Southwest Harbor, when they decided to build boats together. This launched a partnership that lasted for over 30 years.
Many of the boats produced by Bunker and Ellis are still turning heads worldwide. Their beautiful lines and custom finish work in teak and mahogany are respected and copied by many of today's custom boatbuilders. Building only a few boats a year, their work was immaculate. Ralph Ellis passed all of his knowledge and experience as a master boat builder down to his son Don, current president of Ellis Boat Company.
Besides exemplifying a style, craftsmanship, and attention to detail that was handed down from Bunker and Ellis, Ellis Boat Company is known for its innovative ideas and constant attention to advancements in technology. Ellis holds patents on docking systems and seat designs, and uses the latest technologies in thier boats to improve speed and fuel efficiency while significantly reducing engine and vibration noise.
And if you have a need for boat service and/or storage, Ellis offers competitive prices and can have your boat decommissioned in the fall, securely stored for the winter, and commissioned for spring. The experienced service department can refurbish or upgrade any boat to suit your lifestyle.
Photos of Ellis Boat Company