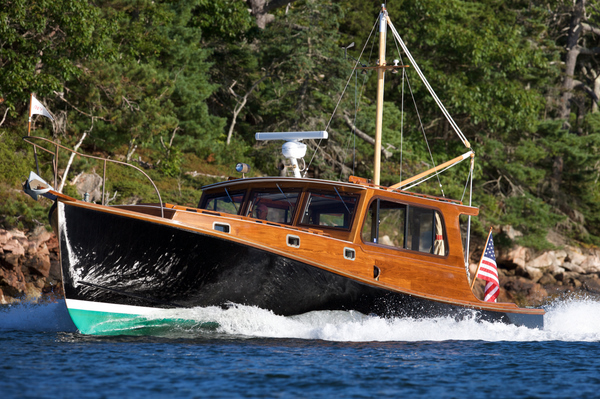 At the John Williams Boat Company we match our skills and talents to your ideas, rather than the other way around. We are proud of the reputation we have earned for our line of Stanley pleasure yachts and workboats.
Jock Williams, the founder and president of the company, has a special appreciation for beauty, grace, and responsiveness that is exemplified in every boat that goes down the ways. We consult closely with you at every step to ensure that the work—be it a minor modification, a refit, or a new vessel—is uniquely yours.
Located on Mount Desert.
Photos of John Williams Boat Company