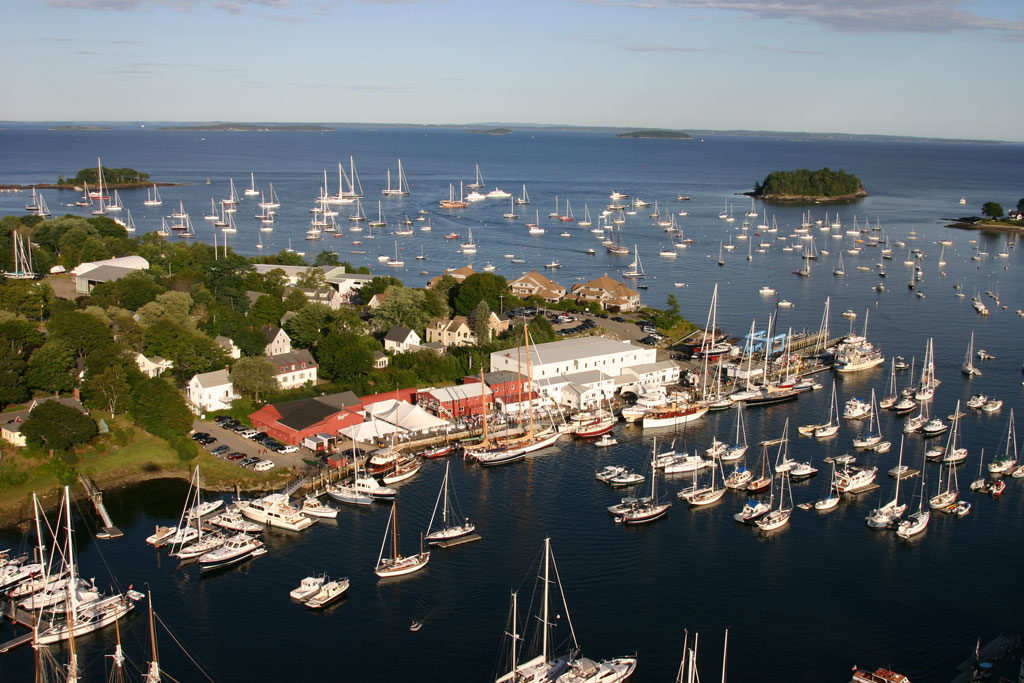 Return to Camden and visit Lyman-Morse! We have 47 moorings, 37 slips and harbor floats and 846ft of dockage in one of the prettiest, safest and most fun harbor in Maine. With your mooring of dock fee comes launch service, Wifi, access to our courtesy car, and showers. Best part is we are located on beautiful Camden harbor within walking distance of shops, restaurants, and the Camden Hills State Park. Other dockside services include ice, gas, diesel, shore power, and pump-out. We maintain a full inventory of parts and provide worldwide delivery.
SPECIAL NOTE: Due to a fire in June 2020, Lyman-Morse has begun a major upgrade of its inner harbor boatyard. We are very excited at the prospect of new marine service facilities and shoreside amenities, but it will mean that there will be construction occurring during the 2021 summer season. As a result, our shoreside facilities for visiting guests will be limited and there may be construction noise during the week.
If required, Lyman-Morse is also Maine's premier full-service boatyard. We offer a 110-ton Travelift, a rigging crane, and heated indoor and outdoor storage facilities.
Lyman-Morse's talented crew will deliver the best of traditional craftsmanship coupled with a thorough command of tomorrow's technology. Lyman-Morse is renowned for the expert installation, service, and maintenance of diesel and gas engines and Gensets, and for electrical, refrigeration, and hydraulic systems. Here you will enjoy unmatched excellence in every aspect of yacht care and repair. Our fabricators are wizards at designing and crafting marine hardware. Whether your vessel requires system components, a new pulpit, or custom pieces, you will be impressed by our team's exceptional skill.
Lyman-Morse  is a full-service yacht yard providing the finest repairs, refits, and storage for your vessel. You can count on our longstanding reputation of excellence.