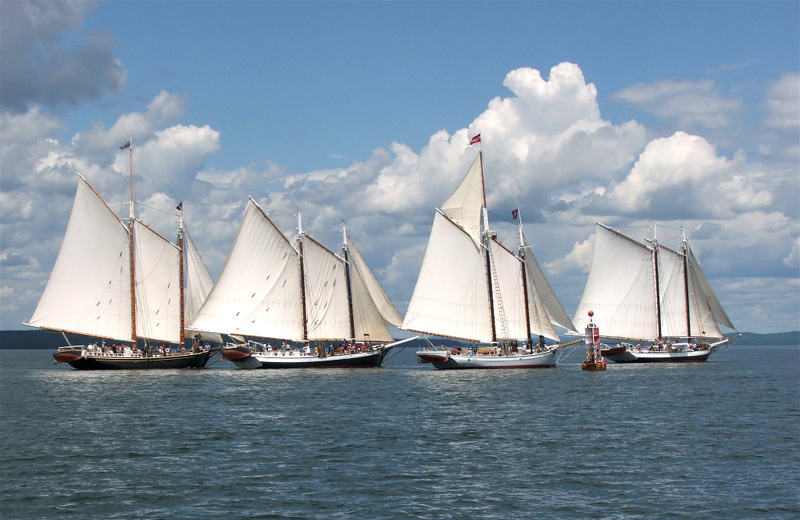 Every week on Penobscot Bay, the 13 vessels in the Maine Windjammer Association provide cruises that transport guests back to the golden age of sail where deadlines and itineraries take a back seat to relaxation and beauty. Most of the windjammers are turn-of-the-century wooden cargo schooners that have been retrofitted to carry passengers. More than half are National Historic Landmarks. Together, they represent the country's largest fleet of historic sailing ships.
Guests spend about six hours a day sailing past lighthouses and lobstermen, through narrow channels and across great bays. Every evening, the windjammers drop anchor in the safe, snug harbor of a quiet fishing village, a bustling waterfront, a cove below the cliffs of Acadia National Park or an island inhabited solely by nesting eagles and terns.
Guests are invited to participate in all shipboard activities, from taking a turn at the wheel to raising and lowering sails. One night everyone goes ashore for a traditional island lobster bake.
There are accommodations for between 6 to 40 guests, depending on the size of the windjammer. Trips range from weekend getaways to week-long sailing adventures, with prices starting at $400. For more information: 1-800-807-WIND; www.sailmainecoast.com.
Photos of Maine Windjammer Association