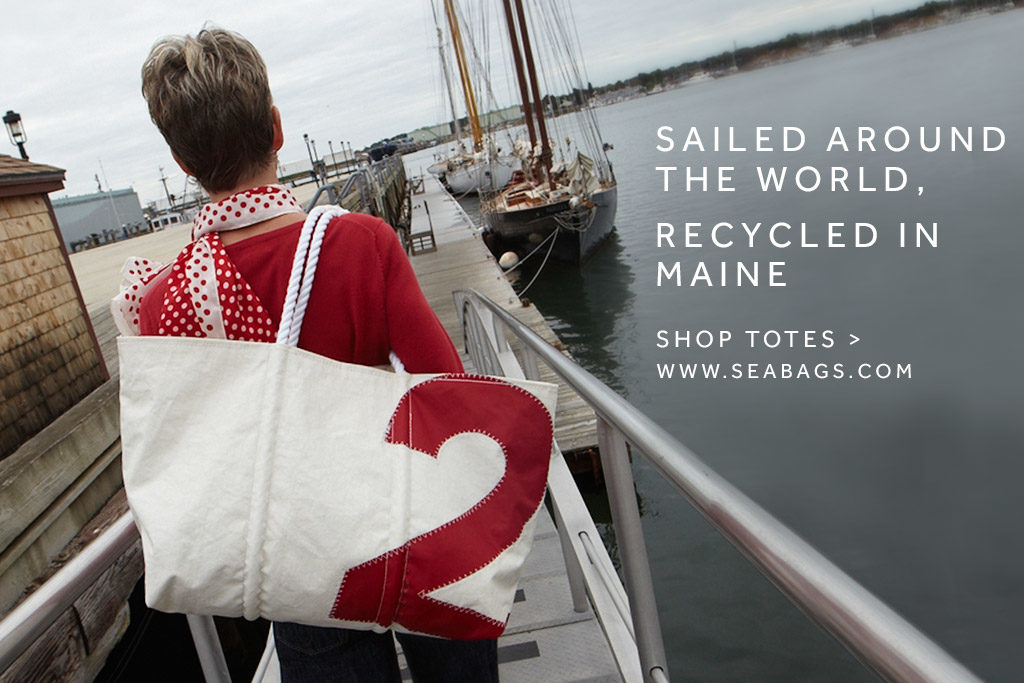 Sea Bags designs and manufactures totes and accessories from recycled sailcloth on the working waterfront in Portland, Maine, USA. We travel the world to acquire the intricate reclaimed materials that make our one-of-a-kind products unforgettable. Vintage products are launched weekly featuring the mainsail insignia logos from the recycled sails.
From home décor and photo albums to wine bags and beach totes, our wide range of products will fit your nautical lifestyle. If there is a special design you have in mind – we make it simple to bring it to life. Custom design a Sea Bag with your boat's name, an island you love or your favorite harbor. With a little help from our designers, we can make your vision a reality.
Through our Sail Trade Program, give your old sail a new life by recycling it with Sea Bags. We trade bags for sails and will either stop by to pick it up or pay for shipping. Our Sail Acquisition team is on both the East and West Coast making transportation easy.
We are regularly launching new products and promotions-join our email list to hear about it first. Plus, you'll get 10% off your next order.
Sea Bags, where sails have been around the world and are recycled in Maine.