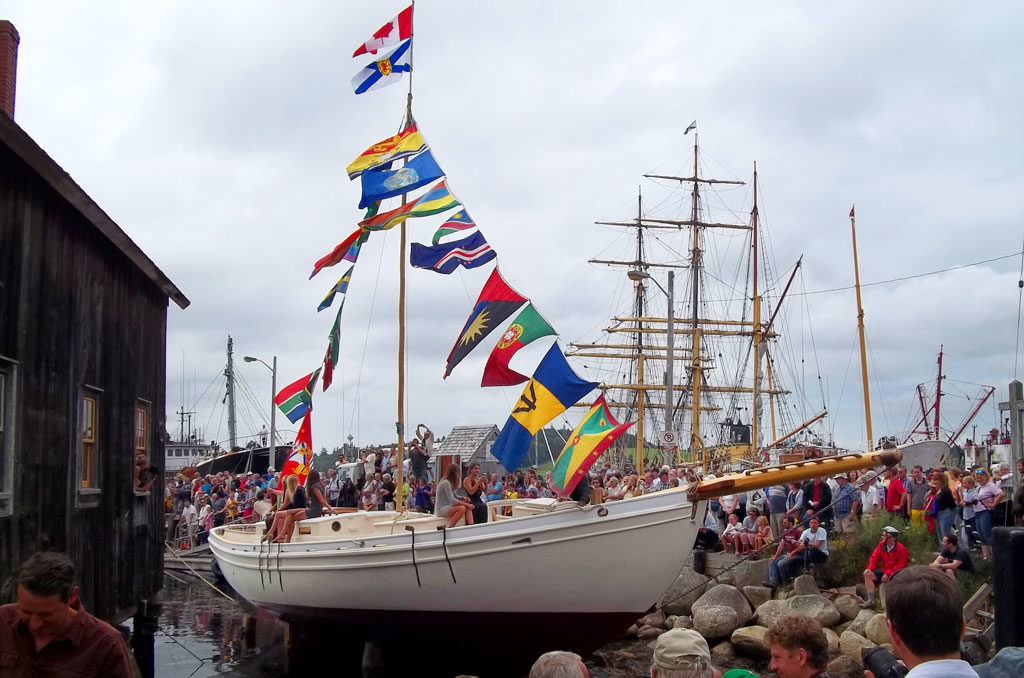 For more than 90 years, The Dory Shop of Lunenburg, Nova Scotia, Canada has been building traditional Banks dories and other fine wooden craft for fishermen and recreational boaters alike. And though they've added a few power tools, they're proud to say their boats are still built using traditional methods and materials.
Of course, that doesn't mean nothing ever changes there.
These days, in addition to dories for rowing and sailing, plus skiffs and runabouts, they're also building two 48-foot wooden, oceangoing schooners in the Tancook tradition. These "twins'"are being built up simultaneously, frame for frame, plank for plank, in the time-tested way; based on a designer's half-model and using heavy double-sawn frames and steam-bent oak frames. You can view the construction process any time at www.twinschooners.blogspot.com.
The Dory Shop's experienced builders are always keen for a new project, and they consider each boat a custom job. So whether you're looking for a traditional dory, a rowboat, runabout, sailing skiff, or punt, look to The Dory Shop for time-tested designs and proven value.
The Dory Shop also offers boatbuilding classes and is happy to assist you with any aspect of wooden boat repair.