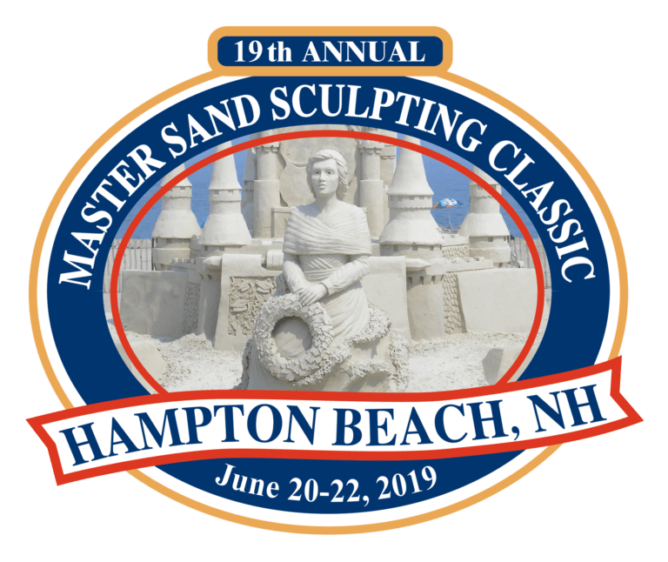 The fun starts Friday, June 14th, 2019 when 200 tons of imported sand is dropped on Hampton Beach and the "Grady Bunch" starts pounding up the sponsor site. The entire area is illuminated for night viewing through June 27th.
Watch Greg Grady and "The Grady Bunch" build a mammoth Sand Demo Site. View all entries on line at this website.  The competition is by invitation only.  The event is funded by the Hampton Beach Village District and Sponsors, in cooperation with The Hampton Area Chamber of Commerce and The NH Division of Parks.
Schedule for 2019 Master Sand Sculpting Competition:
Thurs., Fri., & Sat., June 20-21-22 – Solo Competition $15,000 purse and entry awards.
Sat., June 22 – 1:00 – 3:00 PM Voting for People's Choice Award.
Sat., June 22 at 8:00 PM Awards Ceremony on Sea Shell Stage. Special Fireworks Display at 9:30 PM.
The event is lighted for nightly viewing thru June 27th.