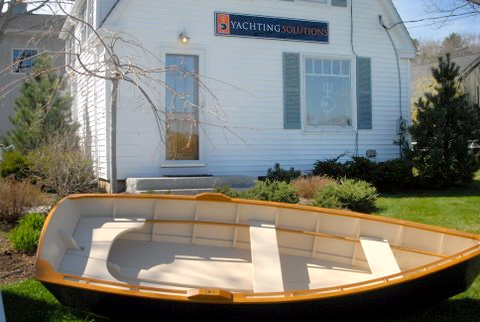 Local marine service provider Yachting Solutions recently announced a collaboration that will help support the work of Boston Family Boatbuilding in the Boston Public Schools. Each winter the students of Boston Family Boatbuilding build several new 10ft rowing skiffs. Yachting Solutions has graciously offered to display and market the skiffs at their yard in Rockport Maine. The sales of their skiffs help Boston Family Boatbuilding raise much needed funds for future program support and skiff building materials.
"We hope that this will allow us to find good homes for these beautifully crafted skiffs and help continue our efforts to inspire student boatbuilders" says John Rowse of Boston Family Boatbuilding. The asking price for most of the skiffs is $1,500 and any amount over $300 can be considered as a charitable contribution on your tax return.
For more information about Boston Family Boatbuilding, click here.
For more information about Yachting Solutions, click here.