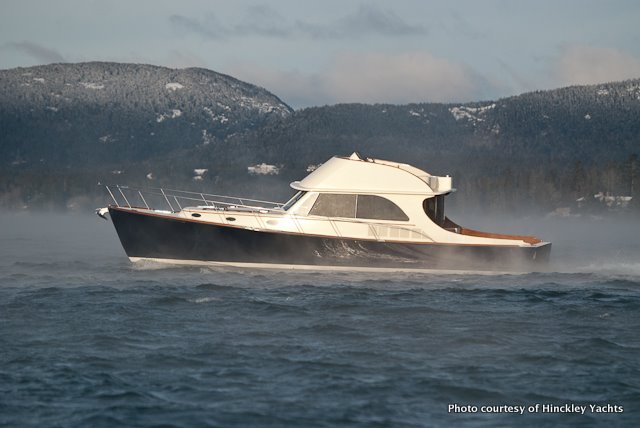 For me, winter is a time to fantasize about "the next boat" and what exactly it will be. When it's snowing outside and I'm sitting warm and toasty by the fire, somehow I find myself freed from the constraints of reality.
I thought I might be dreaming when I stumbled across this never-before-seen image of a new Hinckley Talaria 48 Flybridge undergoing sea trials, with just enough sea smoke blowing by to make it interesting. But this is no Internet hoax, and this is one smoking boat, literally.
If you need more images of the Talaria 48 to satisfy your boat lust, click here.