Sail Newport Turns to the Small Screen for Fun
Posted by US Harbors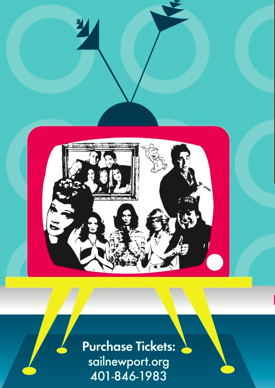 Last year's "Totally Shipwrecked" party was such a success, Sail Newport has brought the event back for another spin. This time, though, Newport's public access sailing center is turning to the small screen for fun and inspiration, with the May 12 fundraiser playing off a variety of television themes. Doors open at 7 p.m., and costume awards will be given for the "Best TV Couple," "Best SNL Costume" "Best Ensemble Cast," "Best Reality Show Costume" and more! Live music will be provided by the 10-piece band "Decades by Dezyne," there will be a cash bar with great libations for all, and a silent auction will offer items covering everything from Home Improvement to Travel, Jewelry, Art, Dining and, of course, the coolest sailing opportunities you can imagine.
"Shipwrecked on the Small Screen" will be held at the Bellevue Gardens Shopping Ctr. (former East Side Market) on Bellevue Avenue, and it is expected to sell out so by your tickets early!
To buy tickets, click here.
For more information, click here.