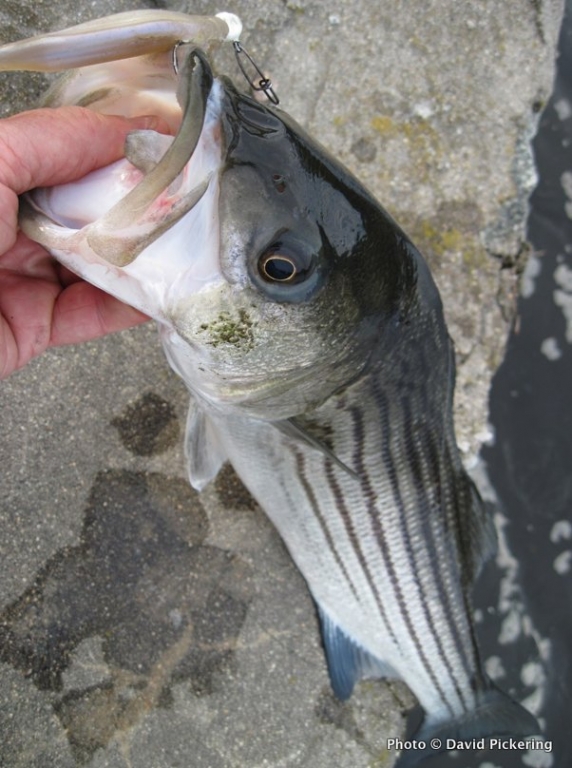 We're in a slowdown. I was catching 8-10 stripers an outing several weeks ago and now I'm getting 3 or 4 an outing. I'm fishing mostly in Narrragansett Bay, but my son Ben is fishing the oceanfront and he reports the same thing going on there. My brother is fishing from his boat and he, too, reports slow going.
Maybe it's the weather. We are in a cold spell with below average temperatures. It's also been rainy. In the last ten days the water temperature in the Bay has actually dropped 6-10 degrees depending on where you are.
On the bright side, I do think the average fish is a bit larger than several weeks ago. On Saturday night I landed exactly three fish from shore. They were all in the 20-26 inch range (see photo of biggest). Those are decent-size schoolies compared to some of the tiny fish we were getting weeks back.