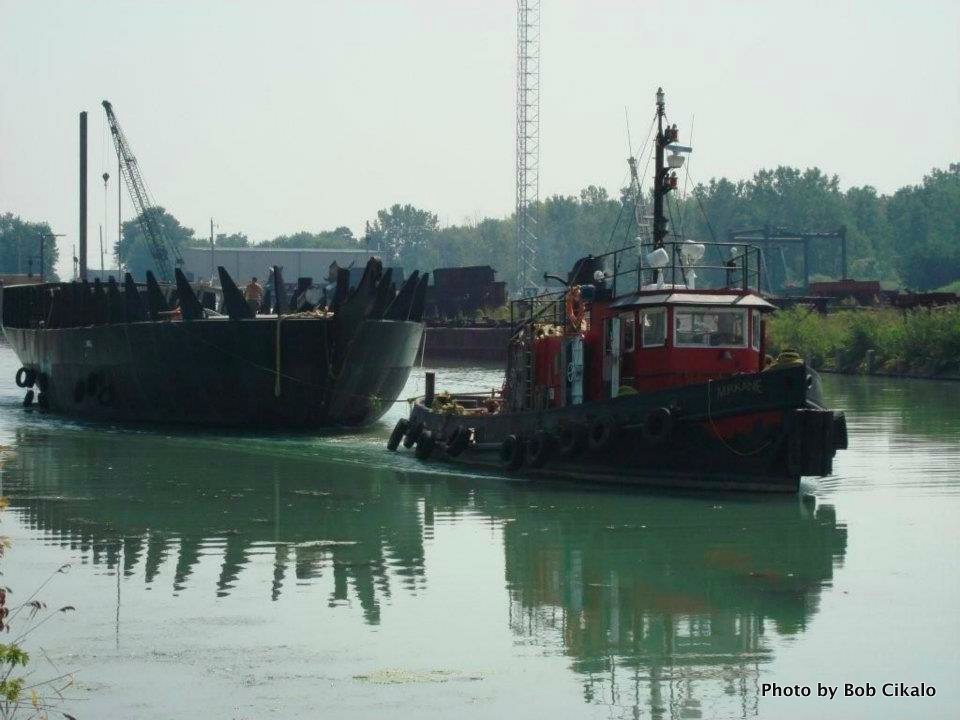 Rhode Island Governor Lincoln Chafee has signed legislation designating the soon-to-be-commissioned 196' three-masted, square-rigged tall ship SSV Oliver Hazard Perry the state's official "Sailing Education Vessel." It was a large step for the smallest state in the Union, which calls itself the "Ocean State" and possesses a rich maritime history and an economy closely tied to the marine trades.
"The SSV Oliver Hazard Perry," says Governor Chafee, "will not only be a goodwill ambassador for our state while under sail but also a platform for experience-based education that supports and promotes tall ship training, marine trade workforce development and marine conservation and environmental stewardship."
The non-profit organization Oliver Hazard Perry Rhode Island (OHPRI) has raised $5 million of the $7.5 million needed to complete the ship, which is currently berthed at Senesco Marine in North Kingstown, Rhode Island, where major steel work is underway.
The SSV Oliver Hazard Perry's steel hull, over which a three-story rig will eventually tower, was purchased by OHPRI in 2008 from a group in Amherstburg, Ontario, that had planned to build a dock-side attraction. The hull arrived in Newport, Rhode Island, a few months later, after being towed 892 miles from its former home.
Named after the Rhode Island native and American naval war hero who helped defeat the British in the Battle of Lake Erie, the SSV Oliver Hazard Perry will not sit idly at the dock; instead she will offer year-round experiential education-at-sea programs in New England and Canada during the summer and the Caribbean in the winter. She will be a U.S. documented sailing school vessel, inspected and certified by the US Coast Guard.
"The project has inspired generous support from philanthropic foundations, corporations and individuals, and it has garnered all-important programmatic support from the marine industry, from schools and universities, from Rhode Island Education Commissioner Deborah Gist, and now – officially – from our government," said OHPRI Vice Chair Perry Lewis. "We are delighted that the SSV Oliver Hazard Perry has been designated Rhode Island's Sailing Education Vessel, and we look forward to partnering with schools across the state to deliver a hands-on interactive maritime learning experience."
The legislation (2012-S 2698, 2012-H 7870aa) was sponsored by Sen. Louis P. DiPalma (D-Dist. 12, Middletown, Little Compton, Newport, Tiverton) and Rep. Peter Martin (D-Dist. 75, Newport), with final passage in the House and the Senate on May 9 and 10, respectively.
With an ocean-oriented approach, the SSV Oliver Hazard Perry's education programming will support and enhance academic achievement in STEAM courses for science, technology, engineering, the arts and mathematics; leadership development; and career pathway exploration. The tall ship will be purpose-built for education and equipped to serve students from middle school through college and beyond. SSV Oliver Hazard Perry's plans include classroom and library spaces below decks and a science laboratory space on the main deck. Students will have access to state-of-the-art technology for navigation, communications and ship systems.
For more information about OHPRI, click here or contact Vice Chair Perry Lewis at OHPRI headquarters, Buliod-Perry House, 29 Touro Street, Washington Square, Newport, R.I., 401.841.0080.