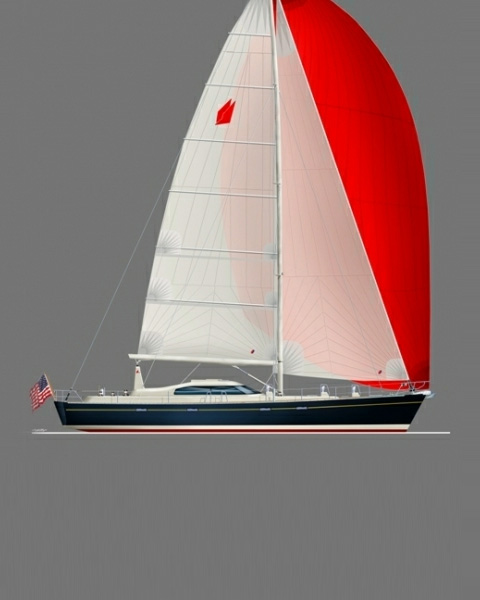 It's no secret that I have a soft spot for project boats. My backyard is proof enough of that! Yard sales are great places to find small diamonds-in-the-rough, but if you're looking for the big time score there's no place better than an auction. And this summer Lyman-Morse in Thomaston, Maine, is offering up the project of the century at auction.
Up for grabs on August 1 is a 70′ "performance cruiser" that is designed to be sailed by an owner and his or her family on extended offshore trips. The interior will represent a traditional look and feel, but with modern materials.
But there, of course, is the rub. In addition to your winning bid — Lyman-Morse is retaining a half-million-dollar reserve option — this opportunity will require quite a bit more than some polish before you set off for the South Seas. The hull is complete but the interior is not, and there's quite a bit of hard work yet to do before the yacht can even hit the water.
For the right person, this is a heck of an opportunity. For me, though, I don't think my backyard is quite large enough to haul this one home.
For the full specs on this auction, including an image gallery with renderings of the completed yacht and videos of its construction, click here.