Love the Coast: Free Sailing, Rowing Offered in Rockland
Posted by JON Christensen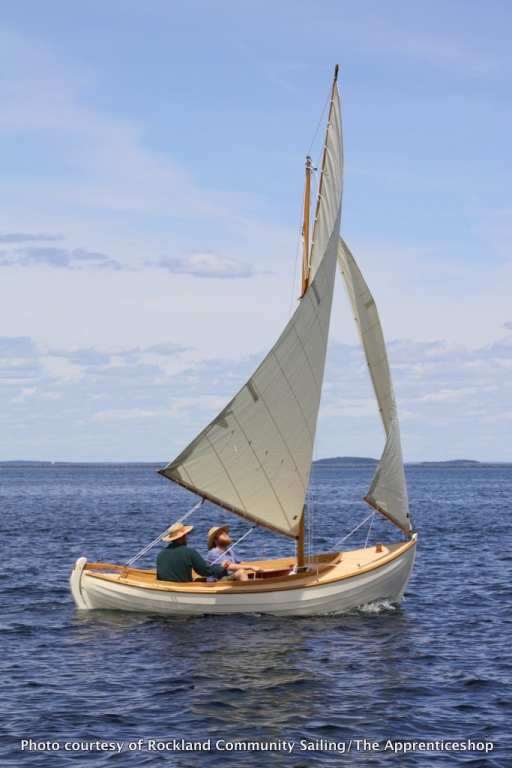 On Thursday, July 12, at 6 p.m., Rockland Community Sailing and The Apprenticeshop opens their doors and shores to invite the public for an evening of free sailing and rowing on Rockland Harbor. Visitors will have the opportunity to try a variety of boats, including an Apprenticeshop-built 15' gaff-rigged sloop, a 17' Cape Cod Knockabout, a 26' Colgate keelboat and a 28' Nigel Irens-designed traditional pulling boat, as well as several wooden rowboats.
Rockland Community Sailing's fleet of Optimist prams and Collegiate 420 sailing dinghies will be available for youth to try. Between boat rides, a campfire on the beach and toasting marshmallows for s'mores create this fun-for-the-whole-family program. No prior experience, required life jackets will be available and visitors will be matched with experienced yachtsmen. Those interested should come dressed for the weather!
The Apprenticeshop is located at 643 Main Street in Rockland Harbor. Meet at the boatswain's locker at 6 pm.