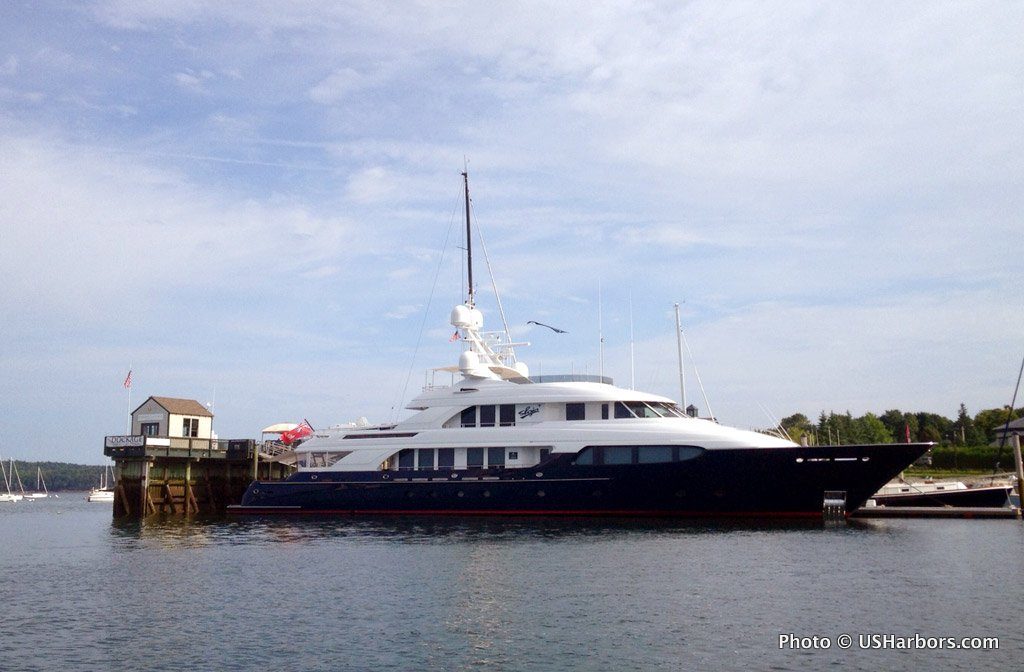 The fleet has begun to gather in harbors from Rockland to Belfast for the second annual Penobscot Bay Rendezvous, a four-day celebration of boating in midcoast Maine. With the first events scheduled for Thursday, August 16, crews aboard yachts large and small were beginning their preparations, whether they were planning to challenge themselves in the competitive racing class, take it easier in the cruising class, or take a different tack altogether and take part in the powerboat photo pursuit.
In Rockland, the 156' Delta Marine power yacht Slojo looked to be the largest yacht registered for the Penobscot Bay Rendezvous, though the entry list of fifty-eight other yachts included the 82' Fife ketch Belle Aventure and the Hodgdon Yachts 65' sloop Prevail, among many others. In Belfast, the crew at Stephens Waring Yacht Design were preparing for the grand unveiling of their newest design at the Penobscot Bay Rendezvous, a 43' Rivolta sloop (the designers have also entered their 50' sloop Ginger).
The festivities begin Thursday night with a party, lecture, and fireworks at Lyman-Morse Boatbuilding Company in Thomaston, continue on Friday with an airshow over Rockland Harbor and a regatta, again on Saturday with another regatta and another party at Wayfarer Marine in Camden, before coming to a conclusion on Sunday with a final regatta.
Whether you'll be lucky enough to be aboard these fine yachts this weekend or just take them in from shore, the Penobscot Bay Rendezvous is shaping up to be an event to remember.