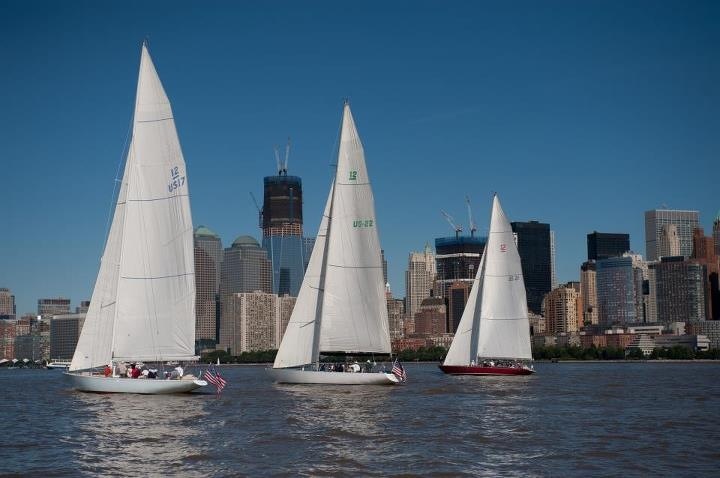 A rare opportunity to compete on one of the historic America's Cup 12 metres — American Eagle, Intrepid, or Weatherly — will take place this week in New York Harbor.
The America's Cup Charters fleet of 12s sets sail in New York Harbor for the second annual Harbor School Regatta at Governors Island on Thursday, September 27. Historic America's Cup Charters' 12 meter yachts and various J/24s will compete near and around Governors Island as schooners and other sailing yachts host hundreds of spectators in New York Harbor for a delightful afternoon of sailing and commentary by sailing experts.
If you find yourself in the Big Apple this week, come down to the waterfront to take part in this fantastic event!