C.W. Hood Yachts to Attend Annapolis Boat Show
Posted by CW Hood Yachts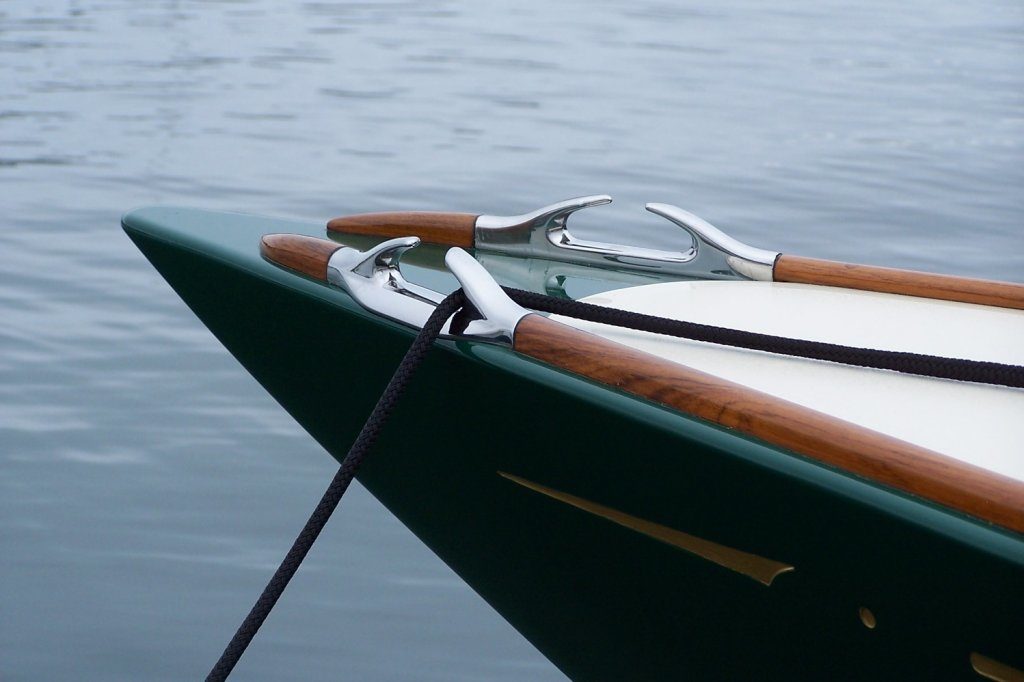 One of the most coveted sailing venues in October is the Chesapeake Bay, with its cool nights and warm, sunny days. With the humidity and heat of summer gone, those in the know will squeeze in as much sailing and boating as the month will allow.
Yet, as grand as the Chesapeake Bay is in October, for the past forty-three years the fall boating season here would not be what it is without the prestigious showcase event for mariners — the Annapolis Sail Boat Show, held this year Oct. 4 – 8 along the docks of historic Annapolis.
"Fall isn't fall in Annapolis without the hustle and bustle of the boat shows," said Annapolis Mayor Josh Cohen in a recent article. "Certain traditions define the Annapolis experience, few more than the boat shows held each October at one of America's premier maritime destinations."
The men and women of C.W. Hood Yachts in Marblehead, Massachusetts, are pleased to have two vessels on site this year. For Chris Hood and the crew, the success and popularity of the C.W. Hood 32 – winner of Sail Magazine's Daysailer of the Year in 2011 and Sailing World Magazine's 2011 Boat of the Year — is something this unique company is truly celebrating and it is a proud moment for them to be here with both Grace and Myrth.
"I have always been intrigued by Annapolis and the Chesapeake Bay and I can't imagine a finer place to sail in October as our season in New England winds down," Hood said. "We will have two of our C.W. Hood 32 with us including Myrth and Grace. Myrth will have the Mastervolt electric motor and is the sea trial boat.
"We can't help but imagine how beautiful our daysailer will look out on the bay, and those with serious interest in our vessels will get that opportunity to do just that. We hope you will join us in Annapolis for what will be one of the best and busiest October's for our growing company."
Also joining C.W. Hood Yachts at Dock D in Annapolis is the crew from Sea Bags, of Portland, Maine. Since 1999, Sea Bags has been making fun, functional and stylish handmade bags and now a diverse line of accessories from recycled sails.
For more information about C.W. Hood Yachts, click here.
For more information about Sea Bags, click here.