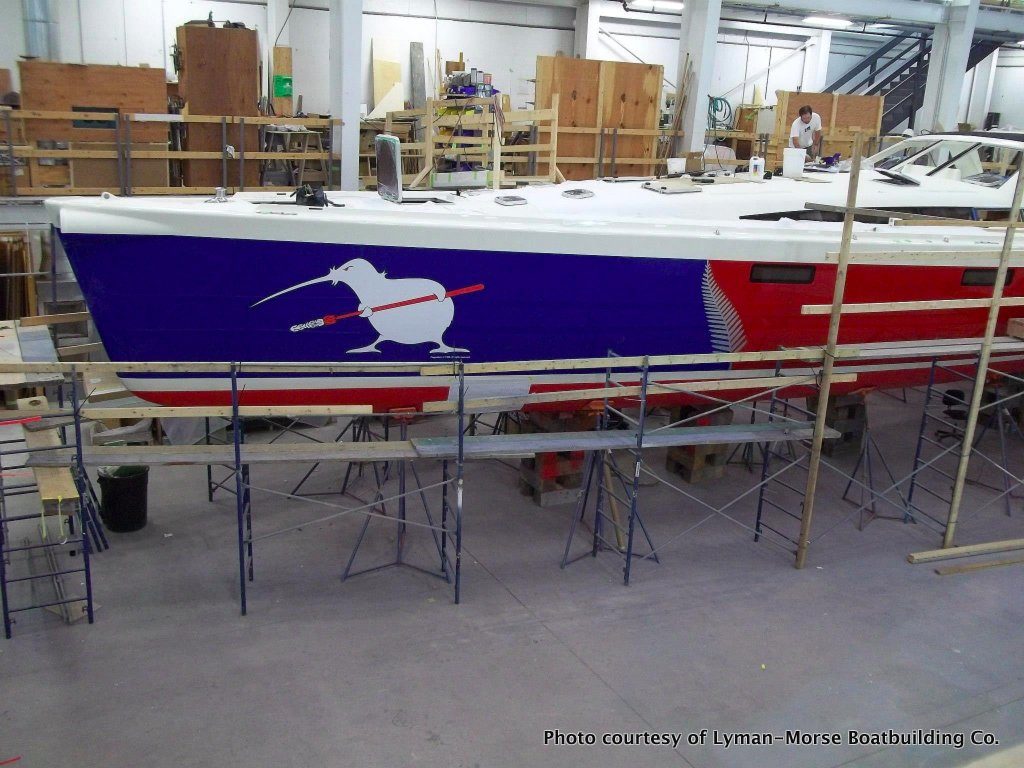 Kiwi Spirit, the 63′ ultra-green racing yacht that Lyman-Morse Boatbuilding Company is building for Dr. Stanley Paris' attempt to sail around the world nonstop, is nearing completion in Thomaston. As you can see from these photos, the topside paint is done, much of the deck hardware is installed, and finishing touches such as the carbon-fiber bowsprit is being fitted. The final step will be installation of Kiwi Spirit's keel, which should arrive in Thomaston later this month and allow for a launch by November 1.
For an interview with Kiwi Spirit owner and skipper, Dr. Stanley Paris, click here.
For Kiwi Spirit's full specs, including photos and videos, click here.