The newly formed Acadia Yacht Sales, a partnership between owners William Seale, PhD, and Christopher DiMillo, is pleased to announce the acquisition of Oxford Boatyard Yacht Sales & Sabreline of Annapolis, the northern Chesapeake's exclusive Sabre Yachts and Back Cove Yachts dealer and yacht brokerage firm.
While Bill Seale is new to the boating business, he is an experienced sailor and power boater, having owned a wide variety of each and has years of experience on the water in the bay. Currently, he is a partner in the ProFunds Group, where he serves as Chief Economist of the firm. Dr. Seale is a Professor Emeritus of Finance at The George Washington University (Washington, DC) where he also was Chairman of the Department of Finance and Senior Associate Dean of the business school.
Bill and his wife, Marguerite, own a Sabre 54 Flybridge, Traveler. He and Marguerite first saw a Sabre 54 at Ocean Reef and loved the looks and layout of the boat but they concluded that they wanted a Flybridge, which led to Sabre building the very first 54 Flybridge. Traveler has been as far north as Bar Harbor and as far south as the Florida Keys. Bill states: "I believe there is no boat on the market that is a better buy with equivalent fit and finish than a Sabre, and I've discovered a lot of other owners feel the same way." Bill goes on to say, "One other thing I like about Sabre & Back Cove is that the boats are built in America. As an economist, I am a firm believer that a dollar spent here is a dollar much better spent than one spent in China or anywhere outside the U.S."
Chris DiMillo established DiMillo's Yacht Sales in 1998 and quickly became a leader in new boat sales in New England. Today, DiMillo's Yacht Sales has four locations in Maine & New York and is the exclusive dealer for Sabre Yachts & Back Cove Yachts in those locations. Chris and his team have held the title of Sabre Yachts and Back Cove Yachts dealership of the year for eight consecutive years. "I am thrilled to be a part of this new beginning for Sabre & Back Cove in the Chesapeake," says Chris DiMillo. "The entire Oxford Boatyard Yacht Sales team is staying on board with Acadia Yacht Sales and I am excited to integrate our expertise and passion for service. We also expect to offer more inventory and availability than ever before."
Acadia Yacht Sales will make their first boat show debut at the Bay Bridge Boat Show, April 11-13, 2014, where they will have a Back Cove 41, Sabre 38 Salon Express and a Sabre 42 Salon Express on display.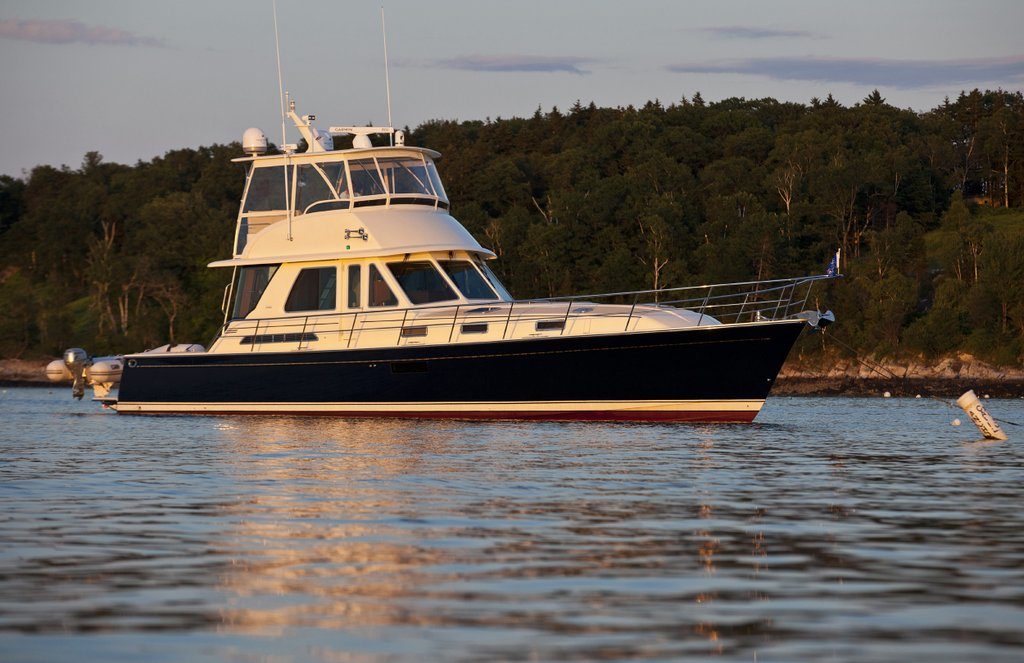 Photos of Acadia Yacht Sales Becomes Sabre, Back Cove Dealer