Team Lyman-Morse is headed south for a boutique boat show, the 2014 Palm Beach International Boat Show. When we signed up for this show we were excited to show Excellence (ex-Wombat) as a platform to showcase our work — and now the boat is for sale! Do not miss the opportunity to come see this beauty.
Now with a dark blue hull, this 80' Setzer design has been impeccably maintained since her launch in 2004. With a top speed of 25 knots and cruise speed of 20 knots, she has been cruising between Florida and Maine over the past couple years. The interior joinery of book-matched mahogany veneers, custom inlays, and flourishes of Lyman-Morse's impressive woodworking is welcoming and sumptuous. This is a one-of-a-kind, get-away-from-it-all platform, and the ideal setting to experience all that Lyman-Morse has to offer.
The Palm Beach International Boat Show is one of the top five boat shows in the country, featuring more than $1.2 billion worth of boats, yachts, and accessories from the world's leading marine manufacturers. The show entrances will be located at Evernia St./Flagler Dr. (waterfront) and North Clematis St./Flagler Dr. (waterfront).
To set up an appointment with the Lyman-Morse crew please call 207-354-6904. Click here for Excellence's full listing.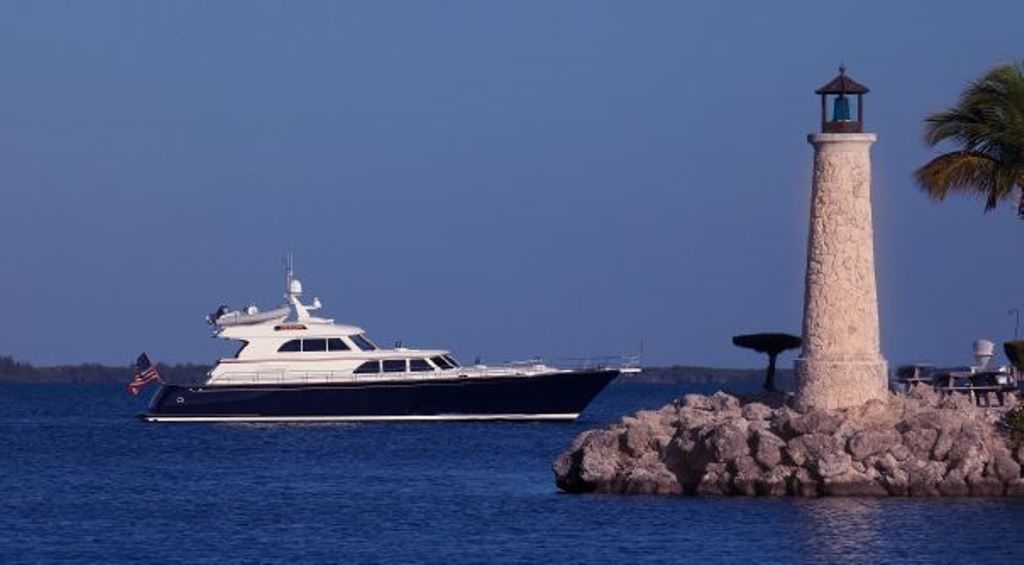 Photos of Team Lyman-Morse On Display At the Palm Beach Boat Show